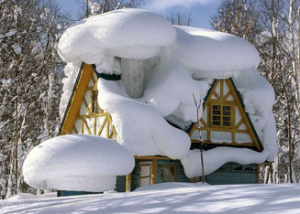 Winter is known for bringing those frigid temperatures and lots of snow, but it's also known to be the culprit for high electric bills. Instead of cranking the heat any time you start to feel chilled, give these steps a shot to feel warmer without spending much money.
Invest in Window Plastic
It might sound silly, but window plastic can help you save by a lot if you install it correctly. Window plastic is not only practically invisible if it's installed correctly, but it provides an extra layer of protection against cold drafts. This makes it a lot easier for your home to contain and hold heat.
Service Your HVAC System
The reason your electric bill might be so high during the winter could be due to a faulty heating system. For heating and air conditioning information, be sure to check out Utah heating repair for a personal assessment. You never know; your heating system could be the reason for your heating problems.
Run Your Fans in Reverse
You probably look at your ceiling fan as a device to cool you during the summer time, but they are also great tools during the winter time. If you look around the base of your ceiling fan, you'll probably find a switch that allows you to change the direction in which the fan blows. Your goal is to switch the fan's settings so that it draws air upwards rather than downwards. Keep this switch fixed to draw air upwards and you could save as much as 10% on your heating costs.
Dress Smarter
It probably sounds obvious, but make sure to dress smarter to avoid spending too much on heating. Heavy sweaters, thick socks and sweatpants are all great choices if you're trying to find something to suit up in during the colder months.
Block Drafts
Lastly, you will most definitely want to block drafts that can accidentally seep in under frequently used doors. Create a "draft snake" by rolling up a bath towel and pressing it firmly at the base of a door, making sure to cover the opening between the floor and the door. Use this method for every door in your home that leads to the outside to cease energy waste by up to 30%!
Overall, there are loads of things you can do to avoid forking over a hefty amount for your monthly electric bill. Think smart and use common sense during the colder months to adapt and winterize your home.