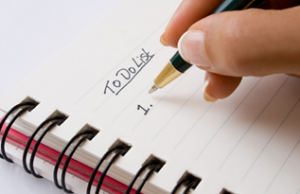 Whether you're moving out of a palatial house in the country of a cramped basement apartment in the Bronx, there are certain items a lot of people forget about in the hustle and bustle of relocating. If you want your move to go as smoothly as possible, here are five tips you don't want to forget.
Spend an Afternoon Calling
Make a list of all of your utility companies, credit cards holders, banks, and service providers. Call every one and let them know that you are moving. This will avoid problems with billing, and will also stop the security teams at your credit card companies from believing your cards have been stolen when they are suddenly used elsewhere. If your home phone number is going to be changing, make sure your creditors have it. Spending a few hours on the phone will save you a huge headache later.
Spy on Your New Digs Online
Want more info on where the best Thai food is found in your new city? What about the closest emergency room? Check out maps and reviews online to familiarize yourself with the entire area. Unless you're moving to the next block over, you are going to need to know the lay of the land before you arrive.
Do a Detailed Walk-Through
Before you leave, after you've emptied your old place of all its contents, walk through it one last time. Open every door, look behind anything left behind, and ask yourself if you have ever hidden anything of value there. You don't want to be hundreds of miles away when you remember the wad of cash you stuffed into a jar and hid in the dropped ceiling in the den, or Nana's silver stored in an heirloom box on the rafters in the garage.
Do Another Walk-Through
Before you unload a single item off the truck, walk through your new place. Open all the cabinets and closets, check the rafters and above the dropped ceilings. If the previous owners left behind goods, you will want to let them know. If they left behind contraband such as illegal drugs or paraphernalia, you will want to dispose of them or call the police, depending on your opinion of the matter.