Posts Tagged vehicle storage
Nothing quite embodies freedom and adventure like a motorhome, and in this respect it may seem counter-intuitive to store this vehicle away from the open road.
This is a necessity during the winter, however, as the exterior can be ravaged by austere weather conditions while tyres can also bear the brunt of snow, rain and heavy winds.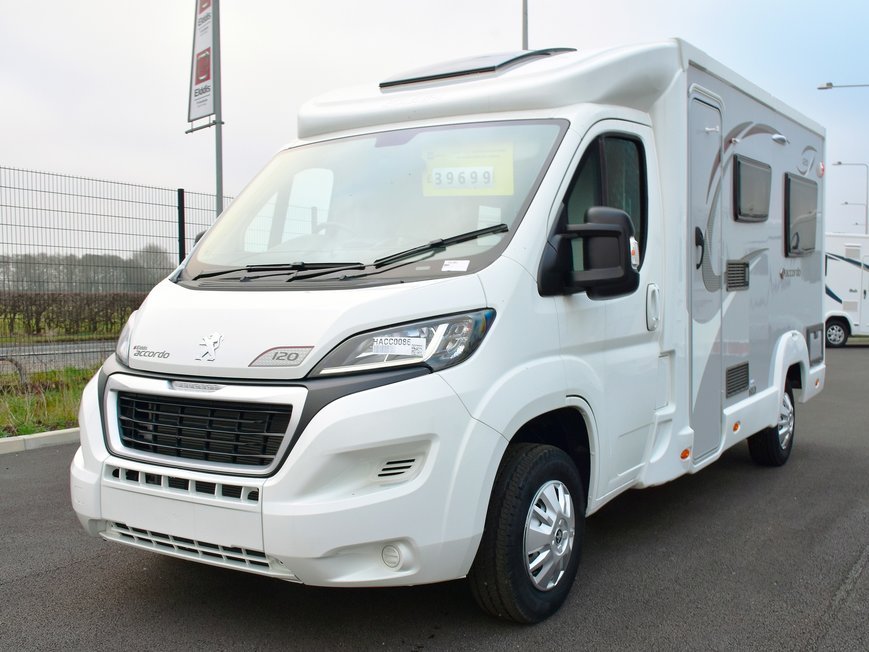 In this article, we will consider the most efficient and cost-effective storage methods that will help you to keep your motorhome well protected next winter:
Seek Out a Secure and Affordable Storage Space
Let's start with the basics; as you will need to have a safe and secure place to store your motorhome. This enables you to protect it from adverse weather conditions and the risk of theft (or damage) while it is off the road, while it will also ensures that you do not have to park it on your driveway!
Some may consider the cost of this to be prohibitive, of course, but this does not reflect the sheer range of options that are available in the modern, self-storage market.
It is now possible to hire mobile, self-storage units on a rolling basis, for example, which minimises costs and allows you to utilise space for the precise amount of time that you need.
Not only this, but self-storage units now come in variable sizes, meaning that you can easily find a space that suits your needs!
Consider Both Interior and Exterior Preparation Techniques
Whether you have purchased a high-end vehicle or a competitively priced motorhome from outlets such as www.kentmotorhomes.co.uk, it is crucial that you look to protect your investment. This starts by considering both interior and exterior preparation techniques, will help to optimise the functionality, longevity and visual aesthetics of the vehicle.
From an interior perspective, start by defrosting the freezer and cleaning the refrigerator. Baking soda can also be used to absorb stains and odours, and this is the type of small detail that goes a long way when storing your motorhome for the winter.
Storing your motorhome indoors will negate many of the risks posed to its exterior, of course, but you can still takes steps to protect your vehicle. You should certainly wash the motorhome from top to bottom, starting from the top and working your way down to effectively remove dirt, dust and debris. This ensures that the motorhome is as clean as possible when it is stored, which is important given that it will be locked away for a period of between four and six months depending on the severity of the winter.
Don't Forget About the Battery
We have already touched on the importance of considering small and easy to overlook details, as this optimises your chances of protecting your motorhome. This includes ensuring that your battery is well-maintained, as sustained periods of inactivity can damage the unit and impact negatively on the performance of the vehicle.
So while your motorhome is in storage, it is important that you visit the sites regularly and plug the battery unit into shore power. Leave it charging for approximately eight hours each time, while it is also worth periodically starting the engine to optimise functionality.
When the battery is switched off, however, it is important to ensure that its disconnect switches are inactive. This prevents parasitic loads from draining the battery, ensuring that it has as much power as possible when the summer months arrive!
In recent years self-storage units and options have grown in popularity significantly. What is it that makes self-storage so convenient and in demand? The truth about most people, no matter where they live, is that they always need more storage space. Whether it's for old collectables, furniture or their hobby, storage at home is never enough. The best option is putting your precious belongings in a self-storage unit that is safe, temperature-controlled and easily accessible.
One of the problems people have is with storing their vehicles. What is supposed to be a garage, open space in front of the house or a backyard turns into a storage area for parked cars, boats, trailers, RVs, trucks, vans, etc. These take lots of space and they definitely shouldn't be stored under sun and rain all year round. Vehicles that you don't use that often can be put in a self-storage unit – the perfect and safest place for them.
Why should you consider vehicle self-storage and paying monthly fees when you can store these vehicles right next to your home? The biggest reason is safety and ensuring the long life of these vehicles, which are not cheap. If you travel with your van every summer, then it's best to keep it somewhere safe and environmentally-controlled during the other seasons. Rain, sun, wind and moisture can damage every vehicle if you keep it outside all the time. Moreover, how long before somebody decides to steal it or throw a rock at it for fun?
There are different types of vehicle accommodations, but usually these self-storage units can accommodate anything from motorbikes and cars to large trailers and boats. Browse the local self-storage units which offer vehicle storage and talk to an agent. Some of these facilities can only be rented for a minimum of 3-6 months, so make sure you choose the option that works best for you. The climate-controlled area will surely be the best environment for the vehicle.
What are the things you should look for in a vehicle self-storage provider? Above all, pick a company that's been in the business long enough to ensure plenty of experience. Check testimonials from clients and don't take a risk with a beginner in the industry even if their fee is considerably lower. The best way to start communication with the storage agent is by simply visiting the facility. Its physical condition will tell you a lot about the provider. Ask to take a look at a storage unit – check how clean it is, whether it smells of mildew and if it has CCTV camera in front of it.
Keep in mind that a self-storage provider has the right to reject storing a car or another vehicle that isn't registered or insured. Store vehicles that are in drivable condition and whose tires are inflated.
Read more tips and tricks at http://manandavanlondon.co.uk/five-questions-to-ask-your-e14-removals-company-before-hiring-their-services/
Whether you're leaving on extended travel for your job, you're embarking on an international adventure during your sabbatical, or you've decided to take a few months off to care for an ailing family member, you may be looking to temporarily pack up your possessions and put them in storage. But once you've sublet your city apartment and put all your furniture and home goods into monthly storage, you'll realize that you've forgotten about your car. Since you don't want to leave it parked on the street and your friends and family probably aren't keen on the idea of keeping it in a garage for you, you'll have to find a facility in which to store your vehicle. And there are a few things you should do to ensure that your car stays in ship shape until your return. Read more