Posts Tagged storage
Nothing quite embodies freedom and adventure like a motorhome, and in this respect it may seem counter-intuitive to store this vehicle away from the open road.
This is a necessity during the winter, however, as the exterior can be ravaged by austere weather conditions while tyres can also bear the brunt of snow, rain and heavy winds.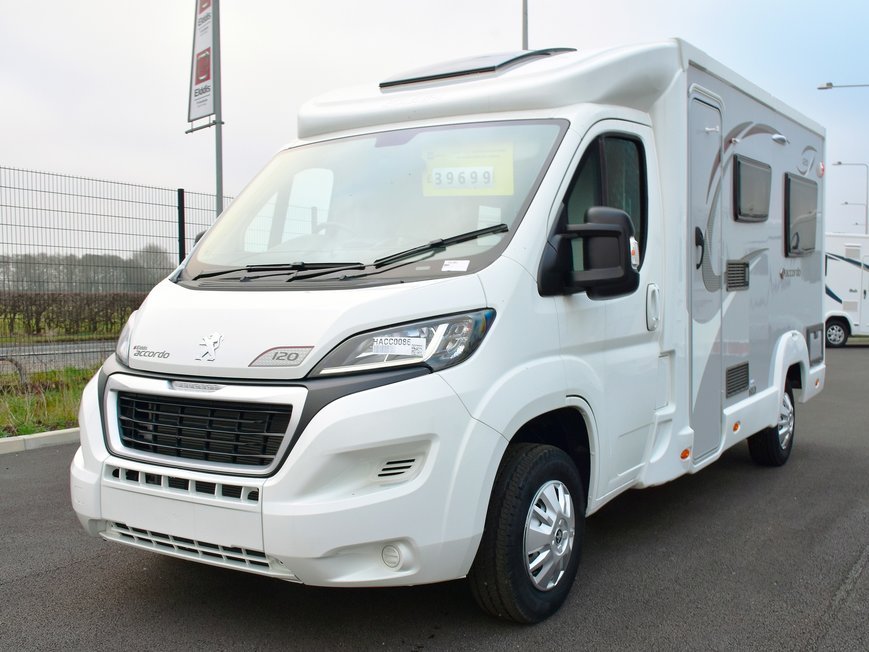 In this article, we will consider the most efficient and cost-effective storage methods that will help you to keep your motorhome well protected next winter:
Seek Out a Secure and Affordable Storage Space
Let's start with the basics; as you will need to have a safe and secure place to store your motorhome. This enables you to protect it from adverse weather conditions and the risk of theft (or damage) while it is off the road, while it will also ensures that you do not have to park it on your driveway!
Some may consider the cost of this to be prohibitive, of course, but this does not reflect the sheer range of options that are available in the modern, self-storage market.
It is now possible to hire mobile, self-storage units on a rolling basis, for example, which minimises costs and allows you to utilise space for the precise amount of time that you need.
Not only this, but self-storage units now come in variable sizes, meaning that you can easily find a space that suits your needs!
Consider Both Interior and Exterior Preparation Techniques
Whether you have purchased a high-end vehicle or a competitively priced motorhome from outlets such as www.kentmotorhomes.co.uk, it is crucial that you look to protect your investment. This starts by considering both interior and exterior preparation techniques, will help to optimise the functionality, longevity and visual aesthetics of the vehicle.
From an interior perspective, start by defrosting the freezer and cleaning the refrigerator. Baking soda can also be used to absorb stains and odours, and this is the type of small detail that goes a long way when storing your motorhome for the winter.
Storing your motorhome indoors will negate many of the risks posed to its exterior, of course, but you can still takes steps to protect your vehicle. You should certainly wash the motorhome from top to bottom, starting from the top and working your way down to effectively remove dirt, dust and debris. This ensures that the motorhome is as clean as possible when it is stored, which is important given that it will be locked away for a period of between four and six months depending on the severity of the winter.
Don't Forget About the Battery
We have already touched on the importance of considering small and easy to overlook details, as this optimises your chances of protecting your motorhome. This includes ensuring that your battery is well-maintained, as sustained periods of inactivity can damage the unit and impact negatively on the performance of the vehicle.
So while your motorhome is in storage, it is important that you visit the sites regularly and plug the battery unit into shore power. Leave it charging for approximately eight hours each time, while it is also worth periodically starting the engine to optimise functionality.
When the battery is switched off, however, it is important to ensure that its disconnect switches are inactive. This prevents parasitic loads from draining the battery, ensuring that it has as much power as possible when the summer months arrive!
While we have yet to see how Brexit will impact on the UK's economy, there is no doubt that Britain's SME's are braced for a period of significant uncertainty. This is likely to manifest itself in two ways, as existing businesses look to consolidate their position while those hoping to establish a venture delay their plans.
The latter may prove to be a false economy, however, as it is likely to become harder as the Brexit fall-out continues and volatility grips the market. With this in mind, those who are keen on starting a modest or relatively low-cost start-up (such as an automotive repair shop or garage) should consider pressing ahead with their plans.
Image: – Drifting Tuning
How to set up as a Mechanic while Saving Money
Even if you do decide to establish yourself as a mechanic, however, there is a pressing need to create a cost-effective business model that can survive challenging economic times. Here are some steps that will help you to achieve this: –
Set-up in a cheap and cost-effective Location
This is perhaps the most important consideration for a start-up mechanic, as the premises that they trade from equates to their most significant overhead. It is therefore wise to consider cheap and creative locations, from small rental units that are available on a rolling lease to self-storage units in industrial complexes.
While there are legal complexities to consider when utilising impermanent structures or self-storage units for commercial purposes, this can drastically reduce costs and enable you to optimise profit from the outset.
Invest in the Right Equipment
No business can launch without investment, but a strategic mind-set can ensure that you commit financially to the relevant areas of your venture. If you are able to save money on your business premises, for example, you can take these funds and use them to invest in a range of durable, relevant and high quality equipment.
Supplier such as SGS sell huge ranges of garage equipment, for example, enabling you to buy everything that you need from a single source. This may offer you an opportunity to save money through bulk purchases, but it certainly enables you to complete a wider range of tasks and offer a more comprehensive service to customers.
Get your Pricing Right
Finally, it is important to realise that every conceivable product, market and demographic is extremely price sensitive at present. The pricing that you apply to your service is therefore crucial, as you strike the balance between maintaining predetermined profit margins and fulfilling market expectations.
To achieve this, consider researching the market in detail and setting your price based on your findings. It is far better to proceed with an informed perspective rather than plucking prices out of the air and alienating your target market.
There are some elements of relocation that remain exceptionally challenging, while the overall process of managing these can cause considerable stress. It is therefore imperative that you strive to minimise this stress wherever possible, primarily by taking sensible decisions that simplify the process while keeping costs low.
Selling your property is arguably the most important of these, as without this it is almost impossible to set the necessary chain of events in motion. It is also important to sell your home as quickly as possible, as the level of value in the current market combined with a lack of housing supply offers a unique opportunity to execute a quick and profitable sale.
Image: – Pixabay
How to sell your home Quickly prior to Relocating
These factors considered, it is far better to sell your home quickly rather than having to oversee this process from your new home. Consider the following steps towards achieving this: –
De-clutter your Interior and Exterior Space
Before you begin to consider the fundamental design or price point of your home, you will need to de-clutter the space and create a neutral proposition for potential buyers. If you do not have the time to sort through your possessions and throw out that are unwanted, however, you should look to invest in flexible, short-term storage solutions that can serve as a temporary home for your items. This proved to be a God-send when I wanted to sell my house fast, especially I had the option of using mobile storage units that were available on a rolling contract.
Optimise the Space at your Disposal
With the clutter cleared from your home, the next step is to establish a viable interior layout that optimises the floor and wall space available. This not only establishes a neutral living space, but it also enables potential buyers to imagine themselves residing in the property. Another way of creating the illusion of space is to maximise each room's exposure to natural sunlight, while the use of natural wood surfaces also adds light and depth to a particular space.
Be Reasonable when Putting a Price on your Home
While we are currently residing in a sellers' market, this does not mean that you can become greedy when pricing your newly modified home. After all, a lack of housing supply does not mean that potential buyers will pay substantially over the odds for your property, especially as the current generation is more aware than ever of concepts such as value. You must also be prepared to compromise on the price point in order to guarantee a quick sale, as you should still be able to secure a viable profit before you relocate.
Plan on putting your car in a storage facility? Then you'll need to prepare the car for the facility. Chances are the storage already let you know some rules and regulations it has about storing cars, but there are some additional tips that'll ensure the safety of your car over the period it is in storage. By just taking a couple of precautions it can make a huge difference, so here are those seven tips for you:
1. Don't Leave The Parking Brake On 
At all other times the parking brake is a good idea, but in the case when you are leaving a car sitting for a long time, you'll need to take the parking brake off. The reason behind this is that the brake pads can actually fuse to the rotors if they are left on their for too long. If you are worried about the car moving you can get a chock or tire stoppers in place of having the parking brake on.
2. Clean Up The Inside And Outside
Any grime that is left on the interior or exterior of the car can damage the materials of the car. Leaving dirt, bird droppings, etc. on the exterior of the car deteriorates the paint. Any mud, water, trash, etc. left inside of the car damages the upholstery, carpets, etc. As a bonus, if you you leave it nice and clean that means when you come to pick it up you want need to worry about tidying it up.
3. Change The Oil 
If you'll be storing the car for a month or longer, you'll definitely need to change the oil. Contaminants that are left to sit can actually damage the engine which is an extremely expensive part to replace in a car. By changing the oil you avoid any potential mishaps!
4. Fill Up 
If you leave the tank even a little bit empty it invites moisture to accumulate inside of the fuel tank. On the other end of the spectrum, it can actually cause the seals to dry out. Either of these can become issues after just thirty days! It is recommended by most mechanics to also use a fuel stabilizers to prevent any build up that could damage the engine.
5. Check The Tire Pressure
If you leave too much or too little air in the tire, it can lead to damaging the tires. Basically, all of the weight is left on the tires for longer than usual, so this can lead to flat sports. By having the right tire pressure you can help prevent this problem from developing, so be sure to check the pressure of the tires before storing it away to avoid any problems.
6. Cover It Up 
If you are storing a car outdoors, it is imperative to cover it up with tarp or a car cover. This will help protect it from the elements that can cause damage to the exterior of the car. Ideally you really want to store the car under cover, and all public storage facilities do actually provide a cover of some sorts for vehicles stored in them.
7. Get A Car Sitter 
Having someone to come drive the car every couple of weeks, or even once a month, can make a huge difference. This will allow the car to stretch it legs to  keep everything moving at optimal performance.

Infographic courtesy of NextDoorSelfStorage.com.
Real estate prices in the UK have enjoyed considerable growth in recent times, with the most recent expansion spreading beyond London and into alternative areas of Great Britain. Even though some economists believe that the proposed recovery in the European property market may cause a slight downturn in the UK, this is not something that the typical property owner should concern themselves with. In fact, a far more pertinent problem may surround the increasingly compact nature of modern real estate, as most individuals are left with multiple possessions that they cannot fit into their existing property.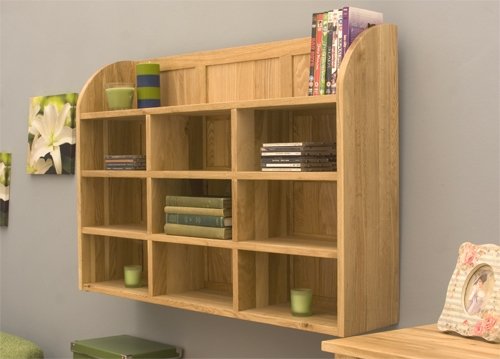 Appraising Modern-day Storage Options in 2014
With this in mind, modern home-owners are somewhat fortunate that they can rely on a host of innovative and flexible storage solutions in 2014. Consider the following: –
1.        Mobile Storage Unit
The storage unit industry is enjoying considerable growth, thanks primarily to the fact that innovation continues to present new and flexible solutions to consumers. One of this is the idea of a mobile storage unit, which is based in a specific location but capable of being shipped to a convenient place when you need to access to store items. They come in a host of sizes and are available on rolling contracts for as long as you need, meaning that you are not forced to pay over the odds for a unit and ultimately achieve excellent value for money.
2.       Hidden and Layered Interior Storage
Another key storage innovation has emerged in the form of hidden and layered solutions, which can provide depth to your living space and help you keep your possessions in an orderly manner without cluttering your surfaces. So if you have just purchased brand new glass sliding doors from Barrier Components and installed them in your home, for example, you need not compromise this stylish aesthetic by being forced to clutter your floor space or the surrounding walls. This innovation has a crucial role to play in modern interior design trends, especially given the compact nature of contemporary UK homes.
3.       Multi-Functional Products are Ideal for Storage
Designers face a difficult task in the modern-age, as they must keep pace with technological advancements and consumer demand to deliver viable products for the home. They have done a sterling job, however, especially with the creation of multi-functional home storage that deliver stylish storage solutions. From flexible tables that can be easily turned into chairs to compact desk units with multiple draws and self-contained compartments, these products can easily adorn any property while also creating crucial additional storage for your possessions.
These are just some of the most innovative and exciting storage options on the market, but there are many more is use throughout the UK. How do you create a clutter-free home without discarding your most prized possesions?
The national real estate market remains one of the most insightful metrics of wider economic success in the U.S., as it is impacted directly by labour market performance and the prevailing level of consumer confidence. The news that the American housing sector is likely to experience an uneven rate of the growth in the next five years as therefore caused concern among economists, as it suggests that expansion levels with fluctuate from region to region. This also means that the demand for new houses is likely to diminish in some areas, which in turn will reduce activity in the construction sector nationwide.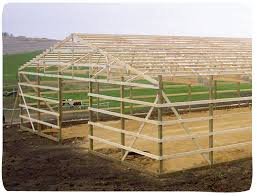 On a fundamental level, however, it is clear that not every home-owner will be able to pursue their dreams of relocating over the course of the next five years. This can be problematic for couples who are expecting a child and require a bigger house, as they may well be forced to live in relatively cramped conditions until their regional market gathers momentum. The short-term solution to this quandary lies in the use of innovative storage options, which can help to minimise clutter in the home and provide a safe location for your material possessions. Consider the following: –
1. Internal Storage Solutions
As a growing number of residential houses are built, it stands to reason that the average build should become smaller over time. This has forced interior designers to create a wide range of creative storage solutions that do not compromise the amount of floor space accessible within the home. These include innovative ideas such as ceiling high wall units, which utilise areas of wall that otherwise remain uncovered and idle. In addition to this, many homes also feature storage solutions that can be retrospectively fitted into units and cabinets, which help residents to organise their items and make the best use of all available space. By investing in these, you can ensure that your home remains both practical and clutter free.
2. Erect an Outdoor Post Frame Building
If you are fortunate enough to boast a large garden area, this can be used intelligently to ease your storage issues. More specifically, there are a number of self-build construction packages and post frame buildings that can be readily purchased and erected on your property. These kits come in an array of alternative sizes, and some service providers will also offer expert guidance that enables you to get the most from their products. For Texas residents or those who live in the South of the country, it is worth noting that APB pole barn prices are particularly competitive and applied to a diverse range of storage solutions.
3. Invest in Mobile and Flexible Storage Units
If you are short of space both in and outside of the home, you may need to invest in external storage units. While this may seem like an unnecessary expense, however, market developments have made this endeavour far more affordable than it may have been in recent years. In particular, customers can now lease mobile storage units, which can be moved to specific locations whenever there is a need to load or unload goods. In addition to this, the vast majority service providers also look to offer flexible lease agreements to consumers, which are essentially rolling contracts that enable you to use the facility for as long as required. So even though you may well be spending more as a consumer, you can still look to save money in the quest to make your home a clutter-free environment.
For those homeowners who have the urge to clean house, a true spring cleaning means uncovering junk that's lurking in areas often overlooked. It's important to attack these areas at least once each year, and remove clutter that is not only taking up space, but may even be posing a health hazard. Homeowners will be surprised at the amount of junk they find in these 4 areas of the home.
1 Basements
Most families are guilty of stashing junk in their basements. From holiday decorations to DIY and craft supplies, basements are the perfect example of the "out of sight out of mind" mentality. Homeowners should make certain that hazardous materials are removed from basements during their annual spring cleaning. Fumes from previously opened paint and solvent containers pose a health risk and are a potential fire hazard.
2 Under Cabinet Storage
Storing cleaning supplies underneath bathroom and kitchen sinks is typical for most homeowners. Much like the basement, these areas will become cluttered with hazardous materials and rags that have been contaminated with cleaning solvents. While some of these supplies will still be useful, unused or expired items should be properly disposed of.
3 Garages and Utility Rooms
These two spaces are generally filled with junk when homeowners decide that it's time for spring cleaning. While both areas serve as convenient storage in the event of a party or family function, leaving items in either space for extended periods of time may lead to unfortunate results. In spaces that are not typically climate controlled, changes in temperature and humidity will cause mold, moisture buildup, or excessive dry conditions. From clothing to outdated electronics, homeowners are bound to find plenty of junk in these spaces.
4 Hall Closets
Small utility and hall closets are notorious for breeding junk. Whether it's magazines, toys, sporting goods, or shoes that have lost their mate, closets are one of the first places that homeowners will decide to stash their surplus items. When there is absolutely no more room on the floor or top shelf of a closet, it's definitely a sign that spring cleaning is in order.
 Although homeowners will find quite a bit of junk lurking in these 4 areas, chances are that most spring cleaning efforts will also uncover items that have been written off, and placed on the missing in action list.
 Informational credit to Biltmore Loan, pawn shop in Phoenix
Do you have extra belongings you can't give away but just don't have room for in your home? Do you have valuables items thrown about in plain view? Many home owners find themselves parking in the driveway or on the street so that they can use their garage as a storage unit. This only leads to early mornings scraping frost off windows. If you don't know what to do with your extra stuff, there are many different secure options.
Use a safe for dangerous or important documents.
A safe, preferably located within your bedroom, can be used to store items such as a gun or personal documents like passports, social security cards or birth certificates. You should always store items like guns in an area where children cannot access them and copies of personal documents should also be retained and kept in a separate location. A large and secure safe is a great way to ensure your most valuable or personal items are untouched in case of a robbery. There are also fireproof safes that will keep your most prized possessions in tact even in the extreme case that you home burns down.
Storage Sheds
Plastic storage sheds are the ideal solution for those that have small items such as tools that they want to store outside. Rubbermaid storage sheds — or similar — will not rust if they are exposed to the elements and can be locked to keep your items safe. For bigger storage options, you can purchase wooden sheds to place in your backyard. You can keep anything from lawn mowers, to plastic bins of old children's clothes, to your unneeded exercise equipment in these. These sheds can easily be locked with a secure storage lock.
Use a SlipTube storage shelter for larger items, such as boats, pools and unused automobiles.
You should never leave larger items out in the elements, but it can be difficult to offer garage space to them. Instead, set up a simple and easily customized Slip Tube shelter or shed from Slip Tube Enterprises Ltd to ensure that these items are kept safe. Don't forget to properly prep your large items for storage before placing them away; fluids should always be drained and the items themselves should be thoroughly cleaned to ensure that there is no damage to the surfaces over time.
Under bed drawers.
Consider using locking, slide-in drawers underneath your bed for easy access to items that you might need but still want to keep safe. This is a great place to put expensive shoes, designer bags and other items that you want to keep safe from children or pets. Under bed storage is a great way to make use of space you otherwise would never use.
Wall safes.
A wall safe is an excellent built-in solution for those that have particularly expensive items, such as antique jewelry. Unlike a portable safe, a wall-safe cannot be taken during a robbery. Portable briefcase-style safes may have very good locks, but they still may be picked up and absconded with. Choose a fireproof version so that you are protected in any case, not just a burlary.
Protecting your investments doesn't only mean protecting items that are high in material value. You may also want to protect precious items, such as the crafts that your child have made for you and photographs that simply cannot be replaced. These items, too, can be stored within safes and locked storage units. Remember, home insurance will replace most of the items in your home after a tragedy, but there are certain items that are one of kind, antique, or irreplaceable. Do what you can to protect these items so that they will be around for future generations to enjoy.
A lot of people are enchanted by the country style of interior design. It reminds one of the old Andy Griffith scene where everyone sits outside on a warm summer evening listening to guitar. Country style is the quintessential style for comfort, so how do you incorporate the country style into your own home? Here are some tricks to incorporate your favorite styles into your decorating technique.
Country Colors
Country decorating makes frequent use of white, as well as rustic red, cream, and straw colors, slate blue, and sage green. Patterning and florals are very popular in the country style of decorating, so include them liberally for a classic country feel. Think of sunshine and farm houses when you think of how to decorate in a country look. It will give you the right color palette and mood.
Country Furnishings
Country furnishings and accessories are always comfortable, and have a slightly lived-in look to them. This is part of why the country style is so appealing. Wood is very heavily used in country decors, especially white wood. White wicker is another favorite. Usually living room flooring is wood with patterned or weaved rugs underlying the furniture. Living room sofas have rounded soft lines, covered in patterned or floral fabric. Slipcovers are often used to obtain this effect. Include throw pillows on the sofa and easy chairs. Furniture stores in New York City often have chaises that can be personally designed in a more country theme. Furniture can be distressed or even antique, fitting in with the lived-in theme. If you have a fireplace and wood wainscoting on the walls, so much the better. Wood paneling is another way of expressing a country feel in your home. Windows can be covered with lace or other fabric, but they should always be placed on the window so that lots of light shines through.
Country Finishing Effects
Finish off the country décor with fresh flowers placed in one or two conspicuous areas. Flowers can be placed in a country tea kettle, or creamer to extend the quaint look. Garnish walls with paintings of folk art, or barnyard scenes and animals, to complete the country design. Cute pictures of roosters or cows are a common country theme. Many quaint finishing accessories can be found in flea markets and second hand stores.
A home with a country interior design is a wonderful getaway after a busy day spent in the city, and presents a delightful invitation to your guests to join you for dinner.
Whether downsizing by choice, or coming to realize that a little daily help would be a good thing, moving from the family home to a smaller space is a challenge for many seniors and their families. Though that last big move always requires much work, there are ways to make it less stressful and put everyone's mind at ease when all is said and done.
Organizing Functional Areas
Deciding what to move to an independent living, mildly assisted living apartment, or assisted living in Virginia can be challenging. Any kitchen is assured to be much smaller than the old familiar one. Most facilities offer two or three common meals each day. There will be no need for a tiny kitchen to function in the same way as the old home kitchen and large dining room. Your new place still can be organized similarly to the home kitchen, however. If dishes are immediately to the right of the sink in the home kitchen, then they can occupy the corresponding space in the new kitchen. Keeping item types organized similarly to where they have been in the old home kitchen brings some familiarity, and avoids some memory issues.
Dividing Those Antiques
Clearly, a parent going to a smaller space will need to make some choices about what to keep, and what to let go. The parent has the first choice, of course, though one approach is to have everyone involved list the items important to them and decide from there where heirlooms and antiques will go and mean the most. Each person has different significant memories that may be attached to those antiques, and if the family can do the listing exercise before the move, a parent will be able to take pieces they want to the new place, and everyone knows which family member a specific piece will go to when they are finished with it.
The Old Place
In certain cases even when a parent moves out, the old home will not be sold. If it is a piece of property with valuable land, or a house with generations of memory, it may be something to consider before deciding to go for a smaller living space. Perhaps it will be inherited by a family member, and other times harder decisions must be made. Make sure the parent's wishes are being fulfilled by calling in a realtor who can finalize all legal documentation on the property. Be sure you have all these matters settled well before a move.
Downsizing and moving to a community populated by other seniors can be highly positive for a parent, particularly if they are a social type who enjoys being around others. That last big move is still stressful, however, as all moves are. Planning and cooperation are invaluable, and everyone must remember that the parent's needs are the central issue.