Posts Tagged self storage
Nothing quite embodies freedom and adventure like a motorhome, and in this respect it may seem counter-intuitive to store this vehicle away from the open road.
This is a necessity during the winter, however, as the exterior can be ravaged by austere weather conditions while tyres can also bear the brunt of snow, rain and heavy winds.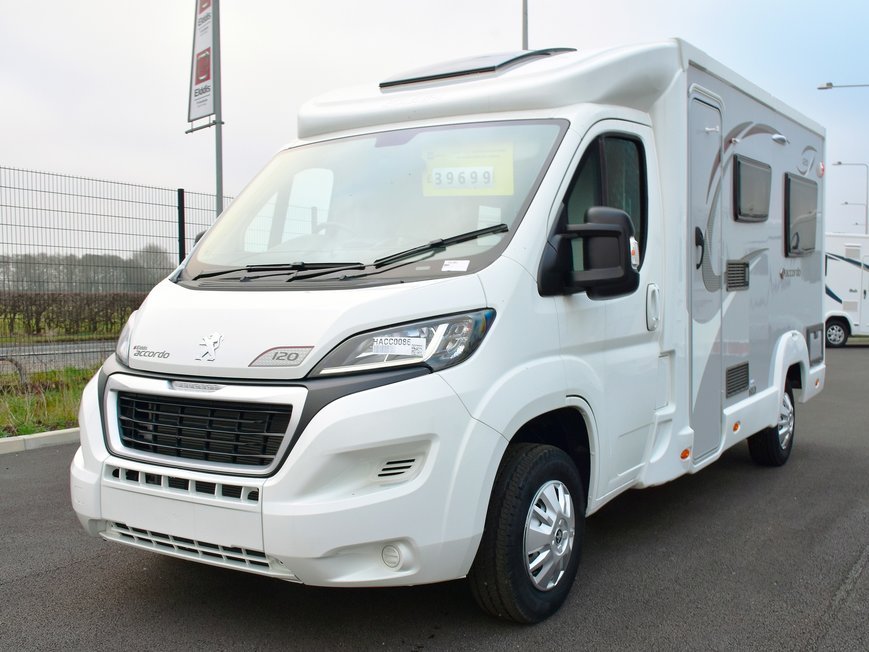 In this article, we will consider the most efficient and cost-effective storage methods that will help you to keep your motorhome well protected next winter:
Seek Out a Secure and Affordable Storage Space
Let's start with the basics; as you will need to have a safe and secure place to store your motorhome. This enables you to protect it from adverse weather conditions and the risk of theft (or damage) while it is off the road, while it will also ensures that you do not have to park it on your driveway!
Some may consider the cost of this to be prohibitive, of course, but this does not reflect the sheer range of options that are available in the modern, self-storage market.
It is now possible to hire mobile, self-storage units on a rolling basis, for example, which minimises costs and allows you to utilise space for the precise amount of time that you need.
Not only this, but self-storage units now come in variable sizes, meaning that you can easily find a space that suits your needs!
Consider Both Interior and Exterior Preparation Techniques
Whether you have purchased a high-end vehicle or a competitively priced motorhome from outlets such as www.kentmotorhomes.co.uk, it is crucial that you look to protect your investment. This starts by considering both interior and exterior preparation techniques, will help to optimise the functionality, longevity and visual aesthetics of the vehicle.
From an interior perspective, start by defrosting the freezer and cleaning the refrigerator. Baking soda can also be used to absorb stains and odours, and this is the type of small detail that goes a long way when storing your motorhome for the winter.
Storing your motorhome indoors will negate many of the risks posed to its exterior, of course, but you can still takes steps to protect your vehicle. You should certainly wash the motorhome from top to bottom, starting from the top and working your way down to effectively remove dirt, dust and debris. This ensures that the motorhome is as clean as possible when it is stored, which is important given that it will be locked away for a period of between four and six months depending on the severity of the winter.
Don't Forget About the Battery
We have already touched on the importance of considering small and easy to overlook details, as this optimises your chances of protecting your motorhome. This includes ensuring that your battery is well-maintained, as sustained periods of inactivity can damage the unit and impact negatively on the performance of the vehicle.
So while your motorhome is in storage, it is important that you visit the sites regularly and plug the battery unit into shore power. Leave it charging for approximately eight hours each time, while it is also worth periodically starting the engine to optimise functionality.
When the battery is switched off, however, it is important to ensure that its disconnect switches are inactive. This prevents parasitic loads from draining the battery, ensuring that it has as much power as possible when the summer months arrive!
While we have yet to see how Brexit will impact on the UK's economy, there is no doubt that Britain's SME's are braced for a period of significant uncertainty. This is likely to manifest itself in two ways, as existing businesses look to consolidate their position while those hoping to establish a venture delay their plans.
The latter may prove to be a false economy, however, as it is likely to become harder as the Brexit fall-out continues and volatility grips the market. With this in mind, those who are keen on starting a modest or relatively low-cost start-up (such as an automotive repair shop or garage) should consider pressing ahead with their plans.
Image: – Drifting Tuning
How to set up as a Mechanic while Saving Money
Even if you do decide to establish yourself as a mechanic, however, there is a pressing need to create a cost-effective business model that can survive challenging economic times. Here are some steps that will help you to achieve this: –
Set-up in a cheap and cost-effective Location
This is perhaps the most important consideration for a start-up mechanic, as the premises that they trade from equates to their most significant overhead. It is therefore wise to consider cheap and creative locations, from small rental units that are available on a rolling lease to self-storage units in industrial complexes.
While there are legal complexities to consider when utilising impermanent structures or self-storage units for commercial purposes, this can drastically reduce costs and enable you to optimise profit from the outset.
Invest in the Right Equipment
No business can launch without investment, but a strategic mind-set can ensure that you commit financially to the relevant areas of your venture. If you are able to save money on your business premises, for example, you can take these funds and use them to invest in a range of durable, relevant and high quality equipment.
Supplier such as SGS sell huge ranges of garage equipment, for example, enabling you to buy everything that you need from a single source. This may offer you an opportunity to save money through bulk purchases, but it certainly enables you to complete a wider range of tasks and offer a more comprehensive service to customers.
Get your Pricing Right
Finally, it is important to realise that every conceivable product, market and demographic is extremely price sensitive at present. The pricing that you apply to your service is therefore crucial, as you strike the balance between maintaining predetermined profit margins and fulfilling market expectations.
To achieve this, consider researching the market in detail and setting your price based on your findings. It is far better to proceed with an informed perspective rather than plucking prices out of the air and alienating your target market.
Getting the most out of a self storage space is something that requires a mixture of planning, organization, hard work and know-how. Lucky for you, we at least have the know-how part down, but the rest is up to you! The following 5 tips will help you to truly utilize the entire space of your self storage unit. Who knows, by using these tips you may even be able to opt for that small self storage unit that you were considering, and these tips could actually save you tons of money. We sure hope so!
Without further ado here are those five promised tips:
1. Small Items And Furniture In Stacking Bins
Stacking is one of the best ways to utilize the floor to ceiling space you have in a self storage unit. While most people know to box most things, sometimes they exclude odds and ends like lamps, small pieces of furniture and other items that could fit in large storage bins. Utilizing storage bins to save space is a great way to save money even if you do have to invest in the plastic bins from your local Target, Walmart or whatever. If you know that you'll be moving items into a self storage unit sometimes soon, keep an eye out for sales on these bins. They are frequently on sale after major decorating holidays. As a bonus, after you move everything out of self storage, these bins can come in handy in lots of different ways.
2. Put Things Inside Of Furniture And Appliances 
Anything you can stuff inside of another item is a great way to use space. Put bedding inside of washers and driers. Fill bookshelves up with books, boxes or other smaller items. Empty drawer space should be fully utilized as well. Basically anywhere that just has air filling it needs to have items inside of it if you want to get the most out of your self storage unit!
3. Organize And Cluster Long Handled Tools
Just throwing long handle tools into a self storage unit is a great way to waste a lot of space. Instead tie the handles together to create clusters of tools that will not topple over with time. Alternatively, you could use an empty trash can to store all  of your long handled tool inside of, and as a bonus, this method makes it a lot more efficient to move all the tool inside and out of storage.
4. Get Some Extra Hands (Strong Ones) For Stacking Heavy Items
A major space saver that requires heavy lifting that most people don't know about is the fact that washers and driers can be stacked on top of one another. There are a myriad of other heavy objects that can be stacked, but you need someone strong around to do the heavy lifting.
5. Break Furniture Down  
Break down larger furniture as much as possible to maximize your space. It also makes the furniture infinitely easier to move out of your home into the self storage unit.
Plan on putting your car in a storage facility? Then you'll need to prepare the car for the facility. Chances are the storage already let you know some rules and regulations it has about storing cars, but there are some additional tips that'll ensure the safety of your car over the period it is in storage. By just taking a couple of precautions it can make a huge difference, so here are those seven tips for you:
1. Don't Leave The Parking Brake On 
At all other times the parking brake is a good idea, but in the case when you are leaving a car sitting for a long time, you'll need to take the parking brake off. The reason behind this is that the brake pads can actually fuse to the rotors if they are left on their for too long. If you are worried about the car moving you can get a chock or tire stoppers in place of having the parking brake on.
2. Clean Up The Inside And Outside
Any grime that is left on the interior or exterior of the car can damage the materials of the car. Leaving dirt, bird droppings, etc. on the exterior of the car deteriorates the paint. Any mud, water, trash, etc. left inside of the car damages the upholstery, carpets, etc. As a bonus, if you you leave it nice and clean that means when you come to pick it up you want need to worry about tidying it up.
3. Change The Oil 
If you'll be storing the car for a month or longer, you'll definitely need to change the oil. Contaminants that are left to sit can actually damage the engine which is an extremely expensive part to replace in a car. By changing the oil you avoid any potential mishaps!
4. Fill Up 
If you leave the tank even a little bit empty it invites moisture to accumulate inside of the fuel tank. On the other end of the spectrum, it can actually cause the seals to dry out. Either of these can become issues after just thirty days! It is recommended by most mechanics to also use a fuel stabilizers to prevent any build up that could damage the engine.
5. Check The Tire Pressure
If you leave too much or too little air in the tire, it can lead to damaging the tires. Basically, all of the weight is left on the tires for longer than usual, so this can lead to flat sports. By having the right tire pressure you can help prevent this problem from developing, so be sure to check the pressure of the tires before storing it away to avoid any problems.
6. Cover It Up 
If you are storing a car outdoors, it is imperative to cover it up with tarp or a car cover. This will help protect it from the elements that can cause damage to the exterior of the car. Ideally you really want to store the car under cover, and all public storage facilities do actually provide a cover of some sorts for vehicles stored in them.
7. Get A Car Sitter 
Having someone to come drive the car every couple of weeks, or even once a month, can make a huge difference. This will allow the car to stretch it legs to  keep everything moving at optimal performance.

Infographic courtesy of NextDoorSelfStorage.com.
Putting belongings in storage for a long length of time requires a certain amount of extra care to ensure the items stay safe and undamaged through their stay in the storage facility. The following 9 tips can help the entire self storage process run smoothly.
1. Clean and Prepare the Items to be Stored
Before you even begin to pack up the items to move into self storage, it is a good idea to get them ready. Clean everything thoroughly, because dust and mold can damage the appliance and surrounding items. To ensure everything is clean, use a cloth and cleaning product to thoroughly clean the surface of all the stuff going into storage.
2. Sweep Out the Storage Unit
Usually storage facilities thoroughly clean out storage units after someone moves out. Depending how long the unit has been siting empty, dust may have accumulated over time. Give the storage unit a thorough sweep down before moving anything in it.
3. Disassemble All Furniture and Larger Items
Take apart all large items. This will make them a lot easier to transport from your home to the self storage. It will also allow you to condense everything to fit into the storage unit.
4. Protect All of Your Furniture, Decorations, Cushions, Etc.
Anything that will be in open air will need a buffer between the musty storage air and the item. Wrap any non-furniture items with plastic wrap and bubble wrap to protect it from the elements and any shifting that may occur.
For furniture it is best to use sheets and drop cloths as protection rather than plastic. Plastic will only trap moisture, dirt and all sorts of nasty stuff inside of the furniture. The furniture needs to ventilate while it is sitting in storage for so long, so make sure there is it is free for circulation.
5. Leave Space
Make sure that you leave aisles in between items, so that you have space to navigate through everything. Even if you are pretty sure you won't need to access any items that you are putting in storage, getting things out when it is time to remove the items from storage is a lot easier if there are aisles around everything.
6. Get a Good Lock
Make sure to get a heavy duty lock to secure your storage unit if the storage unit does not provide one.
7. Prep Washer
If you are storing washers or any other appliances make sure to completely drain and clean them. If you neglect to do this step mold and rust could easily form inside of the appliance which could lead to destroying the appliance all together.
8. For Dishes and China
Buy professional grade packing material to store dishes if they are going to be in storage a long time. In addition buy some extra bubble wrap just in case you need it. Wrap every single dish carefully and store it in the boxes. Clearly label the box as holding valuable dishware on the outside, so that no one jingles it around.
9. Get Insurance
Of all the steps, this may be one of the more important items on the to-do list. You can ask the storage unit if they provide insurance to save a step. If they do not, you will need to explore other options to insure your items that are in storage. Theft, floods, fires and other incidents do happen at self storage facilities sometimes, so it is better to be safe rather than sorry.
Choosing exactly what you want to put into a self storage can be a difficult task. Parting with our valued items can be painful and annoying, but hundreds of thousands of people manage to do it every year. We think you'll be able to manage it too, but it may take just a little bit of extra work and planning to help you decide. Here are some guidelines that'll help you decide what goes into self storage.
Do not Procrastinate 
When us humans don't want to do something, we have this lovely habit of putting it off to the last minute. This is not such a great tendency when tackling the huge task of putting away items in self storage- especially if you have some hang-ups about putting items in self storage at all. When you are selecting items to put into self storage, it is a good idea to start choosing as soon as you know you'll need to put some items in storage. When you start early you have plenty of time to sort through everything to pick out the items that you wouldn't mind going into self storage.
How Much Stuff NEEDS to Go Into Self Storage 
This is an especially important consideration to make when you are moving into a more restricted space. Take the time to measure the new and old space then calculate what items will fit into the new space. Based on this measurement you can start choosing items that probably need to go into self storage.
What Can You Live Without 
Take the time to inventory items that you absolutely want to have versus items that you can live without. Once you start making the list you may be surprised exactly how many items that you think you can live without, so the whole process of putting items in self storage becomes a lot easier.
Post-It Note Method
Go through every room in your house and attach post-it notes to items you want to go into self storage. This will give you a clear visual as to how much stuff you plan on putting into self storage, so from there you can decide if you need to start choosing additional items to go into self storage too.
Box and/or Bag Method 
It can be helpful to go through each room with a bag or box to start removing and packing items that will go into self storage. If you are having a particularly difficult time choosing items set a goal of filling of half-filling a box or bag each day and/or choosing a larger item that will go into self storage. As a bonus, this gets you started packing if you are moving!
Seasonal Items
A lot of people choose to always have seasonal items in self storage, but if this whole new self storage thing is new to you the idea of putting Christmas lights, Halloween decoration, etc. may be painful due to the sentimental value. Just because you are putting away seasonal items until it is appropriate to take them out doesn't mean you are never going to see them again. Just keep seasonal items towards the front of the self storage unit, so when the time comes it is easy to go grab these items out of self storage.
Self storage units can easily get disorderly if we are not careful about organizing them. If the clutter and mess of your self storage unit is giving you a headache, it is time to re-organize and clean things up. The following are some guidelines to help you figure out exactly how to approach sprucing up a self storage unit. Not all of these tips apply to everyone, but we hope you find something useful in this blog.
Consider Emptying the Whole Thing Out 
Sometimes when we move all of our stuff into a self storage unit we are in a rush, or we just don't plan out exactly how everything should fit in. The results can look like a  nightmare. If your self storage unit looks absolutely terrible, it may be time to empty the whole thing out and start over. This time when you put everything in make sure to organize it carefully. Put furniture against the walls, stack boxes neatly and leave an aisle in the middle. This task may seem like a lot of work, but in the end it will save you a lot of time.
Toss, Donate or Sell 
Purging a self storage unit of unneeded and/or unwanted items can feel liberating. Consider carefully what things you need to hold onto versus things you don't want/need anymore. Next just toss, sell or donate the unwanted item. This can free up a lot of room in a self storage unit, so that you can have more room to organize the stuff that you still desire to keep. If you are a bit of a pack rat, make sure to set a certain goal for the amount of stuff you want to get rid of. Even just removing a box full or garbage bag full of stuff can make a huge difference.
Consolidate 
Try to figure out if there are ways that you can consolidate the items that you already have in self storage. Any loose items not in boxes should go in boxes. Putting things in an orderly manner, sort of like an adult game of Tetris, can free up a whole lot of space.  Stack anything that can be stacked. Taking small steps to fit everything together more precisely really is a great way to help organize your self storage unit.
Add Labels, Drapes, Boxes 
Lastly, make sure any steps that you may have skipped to create a self storage unit that you take now. Put any loose items in boxes. Label any unlabeled boxes. Cover furniture with blankets to protect them from dust. By upgrading the materials used in your self storage unit, it'll be a lot more organized for future use.
As a moving and self storage site, we spend a lot of time discussing the ins and outs of moving. As part of the industry we've worked with many people who end up regretting a move, sometimes even moving back close to their original locations. Moving is a really tough process, that is why we can offer so much advice on the topic! So before you move, really carefully consider if your motives are really worthy of putting in all time, money, tears and sweat. Here are 5 reasons that are not good reasons to move.
1. The Grass is Always Greener 
Have you always dreamed of living in a certain location? Do you want a new start? Many people daydream about starting their lives all over again in a brand new place. As they say, the grass is always greener on the other side. Often we idealize places we haven't moved to, because we haven't fully experienced what it is like to live there. Every area has its unique problems, so there is no perfect place to live. If you really want to move to a more ideal place- consider what is REALLY drawing you to the new area. Sometimes making small changes to your own routine at home make it so relocating is not really a necessity.
An major reason I've seen over the years is people who want to move somewhere else to discover a new, better side of themselves. When we move we don't become magically different people. Assess how you can make your current location more like what you idealize in a faraway town or city by changing your personal habits. For example, if you live in a small town and you want to move a city for more social opportunity, considering becoming active in creating social opportunities where you live right now.
2. We Need More Space 
Somehow the huge space we could barely imagine filling when we moved in to a home seems to shrink over the years. We find ourselves fantasizing about an extra bathroom, bedroom, basement or whatever else. Before you go hunting for a bigger home, consider how you can make more space in the home you already have.
To free up some space in your home first try to consider getting rid of things that you don't really need. Donate, sell or toss items that really no longer serve you, especially if they are taking up valuable space. You may be surprised how much stuff you have accumulated over the years without even noticing. As a bonus, if you do decide to move, all the stuff you get rid of are less items you'll need to move to a new home.
Another option to consider to make more room in your current home is to store stuff in self storage. Sometimes there may be stuff that we aren't ready to let go of, or perhaps we may need it seasonally- either way, self storage allows you to get these items out of your living space. There are plenty of self storage options easy to explore on our website FYI.
The last option, if the most challenging one, is considering reorganizing or remodeling your home in some way. If you already a home that you love, you have a great template to work off of. Consider if it'd be worth the cost and/or effort to change your home, so that it offers enough space to meet your needs.
3. Lower Cost of Living 
Many people can't wait to move out of an area due to high cost of living in the area they currently live in. This is a great idea, but often it is difficult to get out of the high cost of living cycle. You may move to an area with lower cost of living, but it this may mean getting a lower paying job or dealing with a longer commute. Not to mention other extra costs, taxes and other incidental expenses that will pop up along the way.
If you are moving to ultimately try to save money, make sure they you try to calculate every variable. Cost of living calculators can help you lay a foundation for your understanding of the cost of living in an area, but deep research needs to be put into the area to make sure you don't end up with same problems you did before a huge move.
Instead of moving, I highly recommend considering your current budget carefully instead. Are there any luxury items that you don't need? Are you spending more on groceries than you need to? Do you clip coupons? Sometimes we don't need to move to fix our cost of living problem, but we just need to cut back a little bit on the things we spend money on.
4. No Real Reason 
Some people just get the urge to move anywhere for no real reason. Perhaps they are getting in touch with their nomadic roots. Maybe they are running away from a problem. Who knows? Sometimes when you even ask the person who desires to move so badly, they won't even have an answer for you.
I try to remind anyone who comes to me with an urge to move that moving is not only a lot of work, but it also can be really expensive. Even taking advantage of bargains, like the ones that can be found on this site for example, moving is not an inexpensive task for most adults. If you have absolute no reason to move then DON'T! Go camping, travel or something else to fill that need to relocate.
5. To Rent 
The trials and tribulations of being a homeowners are extremely daunting. That house you save so hard for can all of a sudden become a huge pain in the butt between maintenance, taxes, crappy neighbors, pests, the lawn and the whole homeowner dream! Many homeowners sometimes fantasize about going back to the simple days of just renting an apartment or townhouse.
I emphatically am asking you not to switch back to being a renter with very careful consideration! Yes, a lot of things about being a homeowner suck, but renting is filled with its own set of uniquely devastating problems. Ultimately, even with a crappy housing market, a home is a long-term investment at least. With renting you are basically throwing your money in a pile to burn.
Putting personal valuables inside of a self storage facility can result in damage if one is not careful. These simple precautions can help ensure the safety of your items in self storage by preventing the damage that most commonly happens to items in self storage.
1. Consider carefully what you put in self storage
If there is an item that is irreplaceable due to the cost or sentimental value, consider carefully if you want to put in self storage or not. More than likely the item would be fine, but being cautious could save from future heart break. So if it at all possible do not put irreplaceable items in self storage.
2. Carefully organize your items in self storage
When people fill there storage units as quickly as possible, they frequently just stack, throw and pile items in storage without too much thought. This may be the quickest way to get all your items in storage, but it can result in major damage to items. Stacks and piles can easily fall even when they are left alone. When you are trying to take out all of the items it could result in major crashes of items damaging your items or worse, injuring yourself. The better way to approach self storage is to have a plan as to how you want to store everything. Then neatly and carefully place everything in the self storage unit according to that plan.
3. Do NOT store food in self storage units
Just like any building, self storage is permeable by all sorts of pests from mice to bugs. Make sure not to store any type of food in self storage, because you may end up with an infestation of pests.
4. Fill boxes completely
Unfilled boxes can easily collapse causing piles of boxes to fall every which way. Make sure if you have extra space in a box to fill it with packing material like newspapers, peanuts or any other extra material would do. If you know certain boxes are not filled all of the way, do not stack other items on top of them.
5. Cover mattresses, furniture and other misc. items
It is highly recommended to cover mattresses and furniture to avoid them getting damaged, moldy or worse. This is especially true for mattresses which have a tendency to attract dust, pests and mold- all things you don't want on an item designed for sleeping on. Covering these items with plastic and/or cardboard can save you from having to replace the item in the future.
6. Air out your self storage unit
Self storage units frequently cause items to have a musty smell due to dust and lack of ventilation. It is a wise move to consider stopping by every once and while to open the door to let the items air our. This is especially useful on a breezy day where the wind will circulate air in and out of the unit. Try to stop by once a month or every other month for 20 minutes to air out your self storage unit, and it will help prevent your items from absorbing any lasting smells from self storage.
7. Consider a climate controlled self storage unit
If you live in a damp, cold or really hot area, it may be wise to consider a climate controlled self storage unit. These units control for temperature and humidity, so your items won't be exposed to extreme temperatures or moisture levels. If you aren't considering a climate controlled unit then remember to not store any items that can be damaged by moisture or extreme temperatures in self storage.
8. Investigate the security of your chosen self storage facility 
Before you rent a unit, make sure you check out the security available at the self storage facility. Does the facility have a gate? Guard? Cameras? Is it in a good or bad neighborhood? These are all things you should take in considerations when choosing a self storage unit for your items.
9. Clean furniture and clothes before putting in self storage 
Any odors or smells that you put into a self storage unit will stay in the self storage unit with your other items. Dirty clothes and furniture can result in a self storage unit that smells pretty bad. Also, any small crumb of food can result in an infestation of best. Make sure all of your items are cleaned well before you put them into a self storage unit.
10. Place tarp or drop cloths over all of your stuff in self storage 
Once you have placed all of your items in self storage, place a drop cloth or tarp over all of the items. This can prevent dust from settling on your items while they sit in self storage.
The national real estate market remains one of the most insightful metrics of wider economic success in the U.S., as it is impacted directly by labour market performance and the prevailing level of consumer confidence. The news that the American housing sector is likely to experience an uneven rate of the growth in the next five years as therefore caused concern among economists, as it suggests that expansion levels with fluctuate from region to region. This also means that the demand for new houses is likely to diminish in some areas, which in turn will reduce activity in the construction sector nationwide.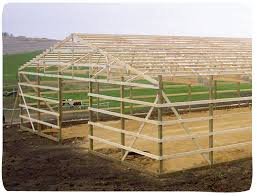 On a fundamental level, however, it is clear that not every home-owner will be able to pursue their dreams of relocating over the course of the next five years. This can be problematic for couples who are expecting a child and require a bigger house, as they may well be forced to live in relatively cramped conditions until their regional market gathers momentum. The short-term solution to this quandary lies in the use of innovative storage options, which can help to minimise clutter in the home and provide a safe location for your material possessions. Consider the following: –
1. Internal Storage Solutions
As a growing number of residential houses are built, it stands to reason that the average build should become smaller over time. This has forced interior designers to create a wide range of creative storage solutions that do not compromise the amount of floor space accessible within the home. These include innovative ideas such as ceiling high wall units, which utilise areas of wall that otherwise remain uncovered and idle. In addition to this, many homes also feature storage solutions that can be retrospectively fitted into units and cabinets, which help residents to organise their items and make the best use of all available space. By investing in these, you can ensure that your home remains both practical and clutter free.
2. Erect an Outdoor Post Frame Building
If you are fortunate enough to boast a large garden area, this can be used intelligently to ease your storage issues. More specifically, there are a number of self-build construction packages and post frame buildings that can be readily purchased and erected on your property. These kits come in an array of alternative sizes, and some service providers will also offer expert guidance that enables you to get the most from their products. For Texas residents or those who live in the South of the country, it is worth noting that APB pole barn prices are particularly competitive and applied to a diverse range of storage solutions.
3. Invest in Mobile and Flexible Storage Units
If you are short of space both in and outside of the home, you may need to invest in external storage units. While this may seem like an unnecessary expense, however, market developments have made this endeavour far more affordable than it may have been in recent years. In particular, customers can now lease mobile storage units, which can be moved to specific locations whenever there is a need to load or unload goods. In addition to this, the vast majority service providers also look to offer flexible lease agreements to consumers, which are essentially rolling contracts that enable you to use the facility for as long as required. So even though you may well be spending more as a consumer, you can still look to save money in the quest to make your home a clutter-free environment.