Posts Tagged moving checklist
Most companies require employees to move their office at work. This is a big, unpaid pain in the butt, but it is just part of being an employee. Most of us just want to say I'm a *insert profession*, not a mover, but trust us, this argument probably won't work on your boss.
We'd like to tell you that there is some magical way to make moving an office easy, but the truth is it takes a little bit of hard work. By following this guide, you'll at least have a systematic approach to getting this office move done as quickly as possible. Without further ado, here is our guide for employees to move their office space from one location to the next.
Discuss Detail With Your Boss 
If your boss hasn't briefed you on the move, or you have any additional questions, you should discuss things with them before you start packing and moving items. Find out if there are any restrictions or requirements on what you are supposed to/not supposed to take with you to the new office. Find out when the official moving day is, and when you are expected to move. Also, find out if they have a way for you to dispose of items that are no longer needed.  Of course, if you don't already know, find out exactly where your new office is and the setup; this way you can plan how to set up your new office before you move everything in.
Pack Up The Non-Essentials 
Family pictures, calendars, decorations, extra office supplies and anything you do not have an immediate need for should be the first things that you pack away. Get this stuff of the way as soon as you know you're moving offices, because that way once you need to worry about moving the bulk of everything, you won't have to worry about smaller items. Put these in your car, at home, storage or in the new office, so that you don't have to worry about them until it is time to re-assemble your office.
Pack Up The Files 
When we said non-essentials, some of you may have already considered packing up files. Filing cabinets are pretty easy to pack up. Just put all the file folders into boxes neatly. Try to label generally what type of files are in the boxes to make the organization process a little easier when it comes time to actually unpack all of the files. You may even want to put which drawer the files going into if you know you'll be using the same cabinets in the new office space.
The Desk! 
If you are lucky, you are one of those people that keeps everything nice and orderly. If so, good for you! The process of packing up your desk will be easy. For the rest of us, it is going to take a little bit of extra time to unfurl our mess then pack it up.
While it can be tempting to just empty drawers into boxes and call it done, this is not the best approach to packing up the desk. Instead, take the time to organize the desk then start to pack it up. Separate off smaller office supplies into zip lock bags, so that everything doesn't get tangled. Make sure that papers are clipped together in a way that makes sense. Basically, you want everything orderly when you pack it up, so when you go to unpack it you aren't spending a bunch of time re-organizing stuff that already was disorganized. View this process as killing two birds with one stone: you are moving your desk and cleaning it out!
Moving day is often hectic, and it can be easy to become overwhelmed. Fortunately, there are many things that can be done beforehand to keep stress levels down while moving your items to a new residence. Here are the best ways to make your move manageable so you can transport your belongings without unnecessary worries on moving day.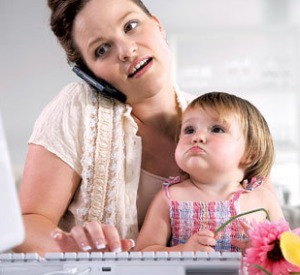 Gather Supplies Before Packing
There is nothing more frustrating than starting to pack, only to realize that you do not have enough boxes or packing tape. To avoid this problem, carefully assess your belongings, and try to estimate how many items you will need. Remember, it is better to overestimate, than to have to stop packing for another supply run.
Organize Boxes According to the New Location
Although it may be tempting to throw everything into a box and go, moving day will be much easier if your boxes are packed according to what goes into each room. It is best to pack according to the new location's layout. For example, those who are downsizing may find that packing two bedrooms together will allow for a smoother transition to the new home.
Create Detailed Labels on Boxes
Even when you label boxes according to each room, you may be surprised to discover that you cannot find necessities to get you through the first few days in the new home. For this reason, it is best to include detailed labels on each box that include a short list of the main items. This will help you to quickly locate necessities such as cookware and toiletries.
Use Storage to Keep Boxes Organized
Often, packing begins long before the actual moving day, and so many unused items can create clutter and make it harder to continue packing, and certain items may need to wait until you have already settled into your new home. In these cases, you will want to choose Santa Monica storage units that offer a secure place to keep your belongings throughout the moving process. This simple step can provide you with peace of mind, and prove valuable for storing seasonal items and bulky furniture throughout the year.
Starting your upcoming move with an organized approach is the most effective way to make it more manageable. Begin by breaking down your move into individual rooms, and then consider which items may be stored until you are ready to use them at the new residence. By having a clear plan in place for your belongings, you will be ready to stay calm and organized on moving day.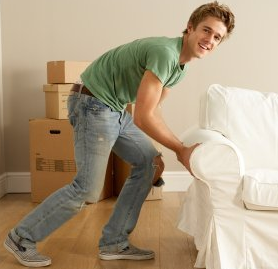 If you and your family are moving to a new home, planning is key. After you find your dream home and you have scheduled a move date, it is time to plan for moving day. Make sure that you get every member of the family involved to take away some of stress. While it might be tempting to cut costs, here are 5 things you should never skimp on when you are planning for your big move.
5 Steps to Making Your Move Run as Smoothly As it Possibly Can 
1. Hire a Certified Mover
It might be tempting to ask friends to help, but hiring movers in Atlanta will save you money and time. Not only will you reduce the amount of time it takes to clear your old home, you can also reduce the number of trips you need to take. Be sure to hire a certified company that assures quality so that you have peace of mind in knowing that the company has a good reputation in the industry.
2. Do Not Overlook the Importance of an Accurate Estimate
Some moving companies will quote you for their services over the phone. There is no way a company can truly tell you how much it will cost to move your belongings over the phone. Reliable companies will offer in-home estimates before the day of your move so that you can properly budget the cost of hiring professionals on moving day.
3. Moving Day Planning
Do not wait until the day of your move to call a friend to babysit your pet or your infant. You should think about moving day and the issues that might arise. If you are moving during a rainy season, invest in floor runners to spare the carpet. If you are moving in the heat, buy some fans and keep the house as cool as possible. You should also clear out your refrigerator and freezer and dispose of items that will go bad before moving day.
4. Keep Your Belongs in One Piece
You should use only the best packing materials for your fragile items. If you do not have the right packing materials, clearing out your bookcases, cabinets, and closets can be a chore. Ask your mover for boxes, tape, wrapping materials, and other packing materials or for recommendations.
5. A Sharpie is Essential
When the boxes are taped, you have no way of knowing what is in them. Make your job easier and invest in a sharpie so that you can label each box. The movers will know where to put the boxes and you will know which ones need to be unpacked first.
Time is money, and when you are moving you want to save in both categories. Avoid some of the most common problems people have on moving day and keep these tips in mind.
Author Bio
This article was written by Mike, and encourages those looking for Atlanta moving companies to seek out reputable professionals to help with upcoming moves.
Haven't found the best way to move?  You could follow "mainstream" advice, moving items based on the room – or you could switch things up a bit.  For many individuals, it is exactly what the doctor ordered.
There is a new type of moving checklist, which is built around convenience.  Instead of grouping items by room, try ordering them on how they are used.  In other words, which items will you need right away?  You could try packing items based on urgency, grouping those that are needed immediately, in the middle, and the items that won't be needed for some time.
For instance, take the items that go into your living room.  Highly-used devices, such as media players and speakers, along with art, would easily be in a more urgent box.  However, what about your comprehensive DVD collection?  That could be grouped together with lesser office documents, photo albums, and similar items from other rooms that aren't a big priority.
Consider how you will pack and unpack prior to moving.  Perhaps you need a new type of moving checklist, one that can provide minimal frustration as you pass the two, three, four, and furthermore week periods.
Do the same with your children.  While sports cards, picture albums, and some books may not be a priority, commonly-used toys, school materials, and other staples could be packed together.  This packing philosophy works in many situations – from important pots and pans in the kitchen to soap and shower essentials in the bathroom.  Leave the guest towels and the rest for later.
While you're planning your packing and unpacking strategy, make sure you have enough storage for your items.  Contact us for help locating self storage units.
Everyone knows that in order to move you will usually need a bunch of boxes to put your stuff into and then a large moving truck to haul your stuff to your new home. However, there are several items that many people do not think about getting until it is too late. These items are a definite must have for any move and should be included if you are getting ready to move.
The first must have item that you will want to be sure to get for your next move is a hand truck, or a dolly. This little time saver will not only help you load everything from boxes to furniture, but it will also save you a tremendous amount of heavy lifting and save you back in the process.
Another often overlooked item that is a must have is old blankets. These are extremely important to use when you are moving as you can use them to pad the things you put in the moving truck that you don't want to see get damaged. For example, you can wrap your dresser mirror in one of these old blankets and protect the glass during the move. You can also use an old blanket on top of your dress so you can then stack things on top without having to worry about scratching the dresser itself.
Lastly, you should get a few large plastic bins for your next move. These are great to have as it seems no matter how well you pack before hand, there is always some things that get missed and then just thorn in the truck loosely. Instead, you can simply toss the odds and ends you find in one of the plastic bins and sort it all out when you get to your new home.