Choosing the right boxes for storage is an integral part of keeping your belongings safe and organized. By considering the size and weight of your items, the durability of the boxes, and the ease of labeling and moving them, you can choose the right storage boxes for your needs. Whether using cardboard boxes or plastic containers, select high-quality options that will protect your items from damage. Here are a few tips to help you choose the right boxes for storage.
Remember to Label Every Box
Labeling your boxes while moving can make a big difference in how organized and stress-free your move is. You can start by using clear and detailed labels, color-coding by room, and making an inventory list. This way, you'll quickly find what you need when it comes time to unpack. Labeling your boxes also helps ensure that fragile items are handled carefully and that boxes are stacked appropriately to avoid damage.
Additionally, labeling your boxes will ensure that the movers handle your belongings with care and prevent any loss or damage. By taking the time to label your boxes properly, you can make your move more efficient and less overwhelming.
The Quality of the Box
When moving, making a wise investment in high-quality boxes can help you save time, money, and stress. High-quality moving boxes are designed with handles and reinforced edges to make them easier to carry. Make sure you choose the right boxes for storage to safeguard your possessions during transit. High-quality boxes are also simpler to stack and move, making moving more time efficient.
Use Plastic Containers
Plastic containers are a popular alternative to traditional cardboard boxes when it comes to moving. While cardboard boxes are still commonly used, plastic containers offer benefits, including durability, reusability, and protection against moisture and pests.
When it comes to moving, plastic containers have become a common substitute for conventional cardboard boxes. They are also water-resistant, making them an ideal pick if you choose the right boxes for storage.
Know Which Size to Pick
Knowing which size to choose is a crucial part of a successful move. Experts from My Brooks Moving state that are using too small boxes can lead to over-packing and damage to your belongings. On the contrary, too large boxes can make them difficult to move and stack.
Small boxes. These boxes are ideal for heavy items like books, canned goods, or tools. They are also good for packing fragile items like glassware or electronics, providing added protection.
Medium boxes. These boxes are great for packing items like pots, pans, small appliances, or clothing.
Large boxes. These boxes are suitable for packing lightweight items like bedding, pillows, or lampshades.
Extra-large boxes. These boxes are ideal for packing large, lightweight items like comforters, pillows, or stuffed animals.
Organizing Boxes While Moving
Ensuring your belongings are properly stored during the process is crucial to protecting them from damage. When packing and transporting your items, it's important to consider the storage environment and take steps to keep them safe and secure. Remember to stay organized, label boxes clearly, and keep an inventory of your belongings to make unpacking and settling into your new home as smooth as possible.
Keep track of your boxes
You can prevent losing items and wasting time digging through piles of disorganized boxes by developing a system for tracking your boxes. Keep a thorough inventory to make it simple to determine each box's contents and final destination. With a bit of advance planning, you can streamline and reduce stress during your move.
Know how to choose the right boxes for storage
To make the most of the space, you should mix up the sizes of the containers. They will be simpler to lift than an extra-large box; extra-large boxes are perfect for bedding or lightweight clothing. Consider if the box is stackable and comes with a lid to protect your items.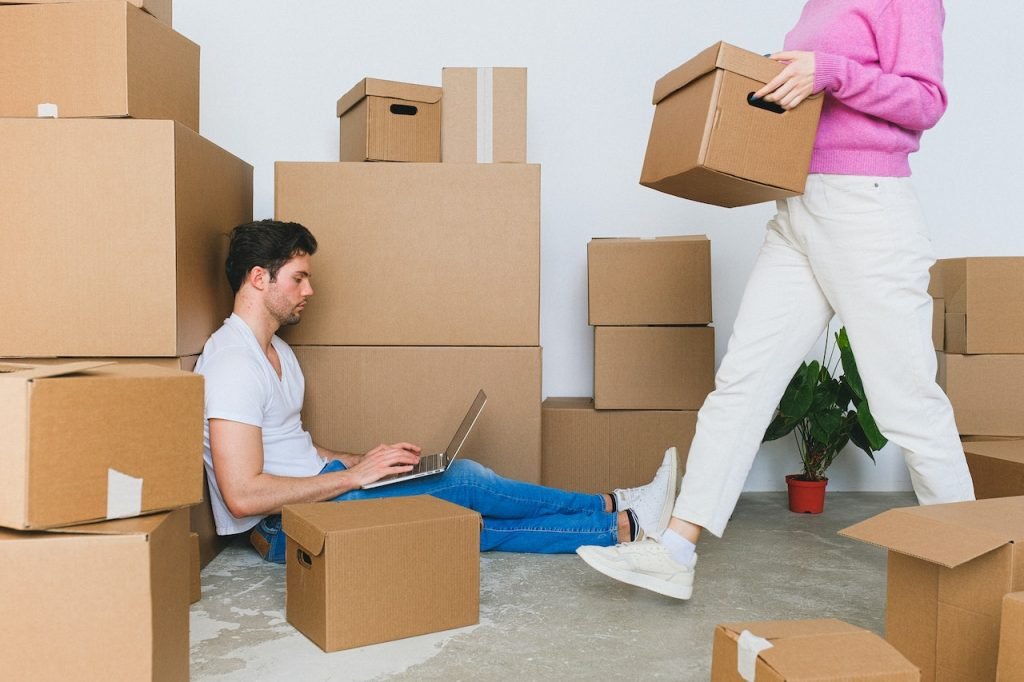 Better Boxes Make Moves Easier
To sum it up, picking the right boxes for storage can be critical to keeping your belongings safe and secure. It's important to consider the weight and size of your items to help you choose the right boxes for storage. Don't forget to mark your boxes clearly, so you can easily identify their contents when you need to access them. By following these simple tips, you can take some of the stress out of packing and storing your belongings and feel confident that they are well-protected.
The Importance of Choosing the Right Boxes for Storage
When it comes to storage solutions, choosing the right boxes is crucial to ensure the safety and protection of your belongings. When storing items such as seasonal clothing or documents, selecting the correct size is important so you can use up less space. So, take the time to evaluate your storage needs and invest in quality storage boxes to keep your items organized and safe. Remember, the right boxes can make all the difference!