Going to college in New Jersey is an exhilarating adventure filled with learning and growth. This exciting chapter also brings about practical challenges for New Jersey students, such as managing limited living space. Dormitories and small apartments are notorious for cramped quarters, leaving students scrambling to find room for all their possessions. This is where the versatility of self-storage units becomes invaluable. Offering a secure and flexible solution, it allows students to keep their belongings safe and out of the way, enabling them to focus on their academic endeavors. By tapping into this resource, students can navigate their college years with one less thing to worry about, knowing their items are secured and easily accessible when needed. In this comprehensive guide, we will explore the numerous benefits, practical tips, and common difficulties associated with self-storage, all tailored to the unique needs of New Jersey students.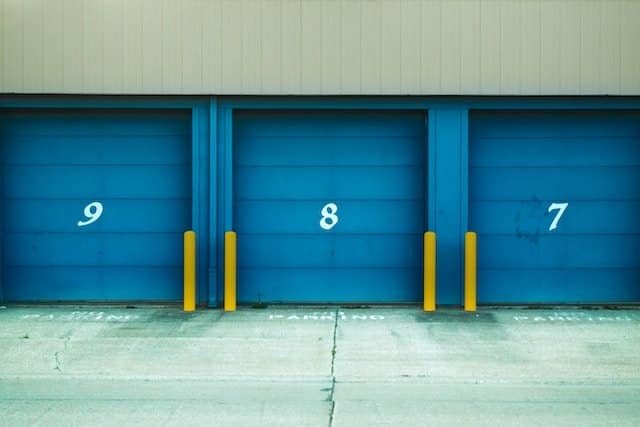 Understanding the Basics of Self-Storage
Self-storage units are spaces designed to safely stock your personal belongings for a specified duration. These units can accommodate various items, from books and clothing to furniture and electronics, offering a tailored solution for each student's needs. Available in various sizes and configurations, these facilities in New Jersey cater to diverse requirements, ensuring there's a perfect fit for everyone.
When it comes to cost, students will find that rental prices vary based on factors such as unit size, location, and facility amenities. To secure the best deal, it's crucial to research and compare prices from different providers, taking advantage of any student discounts or promotions that may be available. Additionally, the location of the unit is of the utmost importance. Choosing a facility that is conveniently located near your campus or residence will save you time and effort, making the storage process as easy as possible.
The Benefits of Self-Storage for New Jersey Students
Utilizing self-storage facilities has many advantages for students living in New Jersey. These units are essential for those coping with cramped living spaces, providing much-needed room to breathe. Beyond the obvious space-saving benefits, a tidy and well-organized living area promotes a beneficial learning environment, boosting productivity and minimizing stress. Moreover, the security of stored belongings is ensured, especially during holiday breaks or study abroad periods. Self-storage also shines during times of relocation. When moving, whether it's between dorms or off-campus apartments, having a secure place to store your belongings temporarily can be a game-changer. In such situations, hiring professional moving services in NJ becomes a viable option, and the experts can handle moving tasks efficiently, ensuring your items are transported safely to the storage unit.
Leveraging Self-Storage for Study Abroad Opportunities
For students with dreams of studying and going abroad for a while, self-storage units offer a practical solution to one of the biggest logistical challenges: what to do with your belongings while you're away. Instead of lugging everything home or imposing it on your friends, a self-storage unit provides a secure and affordable alternative. Not only does this allow you to travel light, knowing your items are safe back in New Jersey, but it also eases your return, as everything you need is conveniently stored in one place.
In addition to that, with flexible rental terms, you can secure a unit for the duration of your study abroad program. This means you won't have to pay for unused time. This feature aligns perfectly with the unpredictable nature of student schedules. It is ideal for those looking to broaden their horizons through international education.
A Few Useful Tips
To optimize your self-storage experience, it's crucial to pack and organize your belongings with care. Opt for sturdy, high-quality boxes and resist the temptation to overpack, as this can lead to damaged items. Clearly label each box, detailing its contents, and consider creating a comprehensive inventory list to streamline the retrieval process. When selecting a facility, prioritize security features such as surveillance cameras, gated access, and individual unit locks.
Additionally, investigate insurance options to provide an extra layer of protection for your possessions. Timing is another critical factor for students to consider. Begin your search for a unit well in advance of when you'll need it, ensuring you have ample time to compare options and secure the best rate. Lastly, confirm that the facility's access hours align with your schedule, guaranteeing that you can reach your belongings whenever needed.
Common Mistakes to Avoid
When venturing into the world of self-storage, there are several downsides that New Jersey students should be mindful of. These are some of them:
Accurately assess how much space you truly need to avoid renting an excessively large unit. This saves money and ensures you're utilizing the facility's resources efficiently.
Security should never be overlooked; always opt for a facility that offers robust security measures to safeguard your belongings.
Pay careful attention to how you pack your items, employing proper materials and techniques to prevent any potential damage.
Finally, don't underestimate the importance of climate control, especially for items that are sensitive to temperature and humidity fluctuations.
In Conclusion
Navigating college life is challenging, especially when managing belongings in small spaces. For New Jersey students, self-storage offers a practical solution. These units provide a secure space for items, enhancing living conditions. They are invaluable for maintaining a clutter-free, organized environment. This option is beneficial for safeguarding valuables during travels or breaks. Facilities offer numerous benefits fitting the student lifestyle. Adhering to this guide's tips ensures a positive storage experience. By leveraging self-storage, students can experience stress-free college years.