Here's the latest coupon for Public Storage self storage units. It allows you to get your first month's rental for only $1. Better yet, no credit card is required and you pay as you go.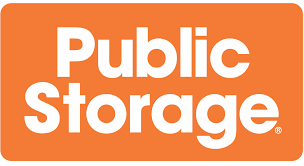 Public Storage is the largest self storage company in the world. They have grown from their first self storage facility back in 1972 to over 2,200 facilities today. By offering storage units to millions of tenants, Public Storage is among the largest landlords in the world.
With so many locations all over the US, chances are there is a Public Storage facility near you. You can search for locations and even reserve your unit online. Making a reservation is easy and is at no cost to you. When you reserve a unit, they hold that size unit for 30 days – there's no obligation and no credit card required. If your needs change, you may alter your reservation – date, size, location, or even just cancelling it entirely.
Public Storage offers a variety of sizes of storage units to meet the needs of their customers. Starting at 5 feet by 5 feet units, which is the size of a large closet, to units big enough to store over 6 rooms of stuff. Their website features a visual size guide to help you estimate the amount of storage you will need.
There are no long term contracts with Public Storage. You rent your unit month to month – no obligations required. Most locations offer special deals – a frequent special is first month of storage for $1.
Reservations can be made online, or if you prefer, Public Storage offers a 1-800 number to help you, or of course you can always go to the actual property and meet with the property manager. While onsite, you can pick up moving supplies. The offices of storage units are stocked with moving boxes, tape, packing material, and even locks for securing your unit.
After you are in your unit, there are several methods to pay your rent. A convenient option is auto-pay with a credit card – that way you never miss a rent payment. Alternatively, you can pay online, mail in a payment, pay by phone, or even hand deliver to payment to your property manager.
Public Storage, with 40 years in the industry, and thousands of locations nationwide, is a well respected and trusted company to many users. Use this Public Storage coupon to get savings when you sign up today. Check Public Storage reviews to see how happy other customers are with their service.