Archive for category Self Storage Review
While a recent Financial Times article claimed that British businesses were beginning to fall behind their European counterparts, it is important to put these statistics in context. In fact, the majority of small and independent businesses in Western Europe are relying heavily on borrowing, which means that economic growth may actually be more sustainable in the UK. The climate remains parlous, however, which means that independent owners must think creatively in a bid to maximise their advantages and offset their limitations.
How to Make Self-Storage Work for your Small Business
Take product driven businesses, for example, which must carefully manage their stock levels in order to maintain profitability. This dictates a pressing need for flexible self-storage options, which can be adapted to suit multiple budgets and changeable business circumstances. Consider the following ways in which self-storage can be used to drive your venture forward: –
Effectively Manage your Stock Holding: Whenever you own a surplus of stock, it is important to remember that this represents committed capital. This cannot be realised until the stock is sold, meaning that it will have a direct impact on the profit margin of your business. While you should strive to keep your stock holding to a minimum requirement, this is difficult when you have a multiple, fixed storage locations that serve various retail outlets. Flexible and mobile self-storage options help to reduce business costs, however, as are affordable to lease and allow you to manage all of your firms stock within a single unit. In addition to this, having restricted storage will enable you to reduce the amount that you commit into purchasing unnecessary stock.
Consider Location and the Shipment of Goods: If you own a single retail outlet or e-commerce store, the need for mobile storage units is less pressing. That said, having a traditional self-storage unit remains critically important for your business, especially when it comes to the internal transfer of goods. Given their abundance and availability, it is relatively easy to secure a self-storage unit that is within close proximity of your business. The type of short-term lease that is available on this type of storage also enables you to minimise business overheads, without forcing you to commit to a lengthy contract that restricts your future growth plans.
Guarantee the Safety of your Goods:

Once again, it is important to reiterate that purchased stock represents an investment of capital in your business. It is therefore crucial that this is adequately protected, and fixed or mobile self-storage units allow you to assume complete control of your physical business assets. This is primarily because you will have your own lock and key as the owner, and can therefore take responsibility for any duplicates that are made. The majority of proactive service providers such as

Access Self Storage

also offer security guards and CCTV for a nominal fee, which in turns provides considerable peace of  mind and additional protection for your business.
 About the Author: This post was contributed by Laura, who works as a British based blogger and researcher.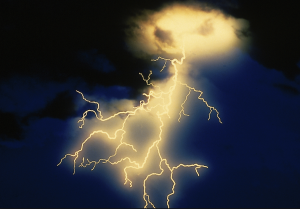 Many parts of the country are prone to disasters during the different seasons each year. These disasters include floods, earthquakes, tornadoes and forest fires. Residents of disaster prone areas must be prepared for an emergency at all times. This preparedness applies to the personal items stored in the home. Homeowners can use five tips to help store personal possessions safely in areas prone to disasters.
1. Use a Rugged Container
An effective way to store personal items is to use a rugged container that is resistant to the elements. One example is a Zarges case. This rugged container meets military specifications. Some are waterproof and fire resistant. The hard outer shell will prevent damage from falling items or collapsed walls. Items should be secured in the container with foam inserts or packing materials so objects cannot move and cause damage if the case is jostled violently by an earthquake or hurricane.
2. Waterproof Documents
Water damage is a risk in nearly every type of disaster. It can be caused by rain, flooding or even broken water pipes. Important documents like birth certificates and insurance policies should be sealed in waterproof bags placed in waterproof containers. This will allow the documents to survive even if they are fully submerged for a time.
3. Store Items in Appropriate Areas
Personal possessions should be stored in appropriate locations in the home that are safest from the most common disasters. Storing items on upper levels provides protection from floods. Storing items in a central room with no windows will protect against tornadoes and hurricanes. Valuable personal possessions should be stored in several different locations as well. This prevents damage to just one room or closet in the home from affecting everything.
4. Rent a Secure Storage Unit
Homeowners in volatile areas with the potential for many disasters should consider renting a protected storage unit for large or very valuable items. These units are normally located in reinforced buildings that have protections against floods and fires. Some even use enhanced construction techniques to prevent collapses from earthquakes or tornadoes. This will guarantee the safety of the items although regular access to personal possessions might be inconvenient.
5. Keep Important Items near Emergency Packs
Everyone living in an area prone to disasters should maintain an emergency pack in case it is necessary to evacuate the home or shelter in place. It is helpful to store small heirlooms, irreplaceable items or other valuables near the emergency pack. This makes it possible to grab these small objects and put them into the pack just before having to evacuate or move to another part of the house.
Taking the time to store items properly in the home will reduce the potential damage from many types of disasters. Homeowners will want to keep digital records of all valuable personal possessions. This will help to minimize loss if a major disaster actually destroys an item. Digital records stored online will also help with insurance claims later.
Simply Self Storage has slowly been expanding and can now be found all across the country.  They are use a straightforward approach rental units that makes them very customer-friendly.  While they do offers a variety of benefits, there are also some potential drawbacks as well.  When it comes to choosing the right self storage company, it is all about finding a solution that best meets you needs and for everyone this is a little different.  Here is a quick Simply Self Storage review to give you a better idea about what to expect to help you decide whether or not it is the solution that you need.
Simply Self Storage Overview
You will be able to find Simply Self Storage units in nearly every state, however they do primarily target more metropolitan areas.  They also tend to have more locations in the upper Midwest in states like Michigan and Ohio.  They seem to have a fairly solid reputation in terms of customer feedback.  Overall, it appears that they do a good job with their customers and have been up a solid list of long-term customers as well as.
Benefits of Simply Self Storage
Variety
One of the biggest benefits of Simply Self Storage is that they offer one of the widest varieties of unit sizes.  Currently, they offer 8 standard sizes ranging from 5 feet by 5 feet to 10 feet by 30 feet.  In most cases, the ceilings will be about 8 feet high.  This wide variety of sizes makes it easy for you to upgrade your unit size if you even find yourself needing more space.
Additional Tools
Another benefit of using Simply Self Storage is that they are one of the few self storage companies can also provide you with all of the storage tools that you need.  In fact, you can order them online and have them shipped directly to you.  This includes everything from a regular box to a wardrobe value pack or lamp box.
Potential Drawbacks of Simply Self Storage
There does not seem to be many drawbacks to simply self storage, however they do a few unresolved complaints with the Better Business Bureau in regards to billing.  It is important to keep in mind that if the issue was resolved directly with the customer and not through the BBB, it would still be listed as unresolved.  With so little negative feedback online, there is a good chance that this is the case.
Simply Self Storage Review
Overall it seems like Simply Self Storage is one of the premier self storage options on the market.  As long as you can find a location in your area, they are worth looking into.  Not only do they offer a wide variety of storage unit sizes, but they are also one of the few self storage companies that offer additional tools to help you out as well.  The only potential drawback is that there may be some issues in terms of getting complaints resolved through the BBB.  However, the total number of complaints are much lower than the industry average.
Read more self storage company reviews.
Extra Space self storage has been involved with the self storage industry for more than 30 years and has locations across the United States as well as with some international partners as well.  Every self storage company is a little different, but you might be having a  hard time telling them apart, let alone choosing the one that will best fit your needs.  Here is a quick Extra Space self storage review to give you a better idea about whether or not they would your best option.
About Extra Space
Extra Space self storage has been rapidly expanding since its inception, however there has been a particularly large amount of growth over the past decade.  Currently they have more than 820 properties in 34 states as well as Washington, DC.  In total, there are more than 550,000 units nationwide which makes it the second largest self-storage management company in the country.
Benefits of Using Extra Space Self Storage
Security
One of the biggest benefits of using Extra Space self storage is the consistent commitment to security.  One of the problems with many self storage companies is that the level of security can vary from one complex to the next.  Extra Space has a fairly standardized set of security measures including on-site managers, electronic gates, and video surveillance.  Plus, some units even include individual alarms.  You can either use your own lock or purchase one directly from Extra Space.
Versatility
It has become common practice for most self storage units to specialize in or two areas of storage.  Extra Space provides a wide variety of storage options ranging from small, personal units to boat and RV storage.  They also offer traditional units as well as climate controlled self storage options.  This allows people to consolidate all of their off-site storage to a single location.  Another unique policy that they use is the "Clean and Green" policy that not only ensures that the complex is clean, but also emphasizes eco-friendly practices whenever possible.
Convenience
Extra Space self storage makes a conscious effort to place all of their locations near major streets and highways so that it is easily accessible regardless of where you are driving from.  While this isn't always possible, a majority of the locations are exceptionally easy to get to.  Plus, the design within the complex is very vehicle friendly whether you are using a car, moving truck, RV, or hauling a boat.
Potential Drawbacks of Using Extra Space Self Storage
If there are any potential drawbacks of using Extra Space self storage, it would be for people who live in the western part of the country (and not in a major city).  In some states, there are minimal, if any, rural locations.
Extra Space Self Storage Review
Overall, Extra Space self storage seems to be a very reliable and well liked self storage option.  They offer very convenient locations, a wide variety of unit sizes and styles, and some of the best self storage security in the industry.  While in certain areas finding a location can be difficult, if one is nearby it should probably be one of the options that makes your short-list of potential candidates.
Read more self storage company reviews.
When it comes to self storage, a lot of companies offer nothing else than a place to stick your stuff.  Uncle Bob's self storage has taken a unique and more comprehensive approach to packing, moving, and storing your belongings while still holding on to what makes self storage so useful.  If you haven't heard of them before, then it might be worth your time to take a look.  Here is a quick Uncle Bob's review to help you decide whether or not they are offering a service that would interest you.
Overview of Uncle Bob's
Uncle Bob's self storage is owned by Sovran Self Storage Inc, which has been around since 1982.  They own and operate more than 350 facilities that total more then 20 million square feet of space.  This makes them one of the largest self storage companies in the country.  Currently, they have units in 24 states, however they are continually expanding.
Benefits of Uncle Bob's Self Storage
Unique Specials
One thing that makes Uncle Bob's consistently stand out is the specials that they offer new customers.  One of their recent specials was "get this month free and next month name your price".  Other specially include 50% off for 1 year and even a free truck rental to help with the move-in.
Unit Sizes
Uncle Bob's has a huge selection of storage unit sizes.  They range from 5 feet by 5 feet to 20 feet by 20 feet.  In total, they have 8 rental unit sizes, not including units designated for automobile storage (car, truck, motorcycle, tailors, RV, and boat).  The spaces for vehicles range from completely indoors to open, outdoor spaces.
Moving Tools
Uncle Bob's self storage not only offers units, but also a wide range of tools and products to help you move in and out.  Along with your normal moving boxes, they also have wrapping paper, protection kits, bubble wrap, locks, packing tape and much more.  They even have their own moving trucks that you can use.
Potential Drawbacks of Uncle Bob's
Overall, there does not seem to be a lot of drawbacks to Uncle Bob's self storage.  They tend to get very positive customer reviews.  If there is any drawback it would probably be that there may not be one in your area.  While they are one of the largest self storage companies in the country, they are still only in 24 states.
Uncle Bob's Review
When comparing Uncle Bob's to other self storage options, there are few things that stand out.  One of the biggest differences is that they offer a huge range of services that simply can't be found at most other companies.  This includes everything from moving tools and moving trucks to the wide variety of storage unit sizes.  Their unique specials are also an advantage because at least one special is going on at all times.  There is a reason that Uncle Bob's storage is one of the largest self storage companies in the county and it is that they have found a way to raise the bar in this industry.
Read more self storage company reviews.
It seems that everyone at some point or another gets stuck with too much stuff and that's where a company like Public Storage can help. Public Storage is exactly what it sounds like it would be; it's a storage unit facility that everyone in the general public can take advantage of. Public Storage has been around since 1972 and they have slowly and properly built their number of facilities up to well over 2,000 across the United States and in certain parts of Europe. That means that no matter where you live, there is likely a Public Storage facility nearby.
Public Storage focuses its efforts on three different aspects of self storage including:
•    Personal Self Storage: Public Storage offers storage units of all sizes to help you accommodate your personal storage needs. You can rent a closet sized unit or a unit big enough to store all the contents of your house and everything in between. They offer both non-climate control and climate controlled units and they allow you to rent these units with no long term contracts ever required.
•    Business Self Storage: Instead of renting extra office space in order to store all of your extra office items or excess inventory, you can use one of Public Storage's self storage units. Choose from walk up, elevator, or even drive up units and again, all with no long term contracts. Find the business self storage unit that is right for you and organize it in the way that will benefit your business the most.
•    Vehicle Storage: With Public Storage, you can rent a vehicle space or any type of vehicle you can imagine. Anything from motorcycles, boats, cars, trucks, RVs, you name it. No need to clutter up your driveway as Public Storage has an affordable solution for you with no long term contract.
Public Storage's website is filled with useful tools that can help you determine what you need in a storage unit. You can use their interactive tools to help you determine the perfect storage unit size for your needs or you can call them toll free and talk with one of their customer service representatives. Additionally, you can use their website to change your reservations, upgrade or downgrade your unit, and even make a payment on your existing unit.
Perhaps best of all, you can make a reservation to rent a storage unit with Public Storage without using your credit card all with no commitment. Even if you decide not to rent the unit, there is no penalty. Public Storage also gives you your first month of storage for only one dollar making the deal they offer you even better.
If you find that your home or office is being overrun with too much stuff then you may find that a storage unit is the only answer for you. With flexibility and great service, not to mention a one dollar first month's rent, you may want to check out the Public Storage facility that is in your local area and see if they have the self storage solution that you need.
Read more self storage company reviews.