Archive for category Article
Summer is often filled with home renovation and yard projects, whether you want to be doing them or not. It's nice to be able to clear your yard of all of the clutter and debris, and overall improve the look of your yard, but then you're left with a pile of waste. And chances are, if you are doing a lot of yard clean up at once, your dumpster is filled to overflowing and you're just not sure what to do with the rest of your yard waste.
Call your local sanitation department
You don't necessarily have to wait until your next trash day in order to get rid of all of your yard waste! There is a limit to what and how much they will pick up, but in many cases, you can schedule to have your sanitation department pick up yard waste, which they will repurpose by turning it into mulch. This option varies by city, but may be a great option if you have a lot of leaves, sod, and tree prunings that you need to get rid of.
Rent a chipper
If you are working on a lot of big yard projects and you know that you will have a lot of yard waste leftover after, another option is for you to rent a chipper! This will make the bulk of the mess significantly smaller, meaning you can fit it into your dumpster more easily, or repurpose it as mulch in your own yard. Call your local hardware store and ask them about their rates for renting a chipper. They usually vary from $200-$400 a day.
Go to the dump
Another option, if you are pressed for time, is to just take a trip to the dump. Yard waste is biodegradable, and it's not bad for the environment for you to take it to the dump. It just means you have to load it into your own car or truck, and you may have to pay to take it into the dump. Check with your dump before you go and see if they accept yard waste for recycling purposes. They often charge a per load or per weight fee, but some areas will let you dump for free if it's your first time within a calendar year to use the dump.
Composting
Another great thing to consider doing with your yard waste, is to compost it. You can use it as mulch for gardening. There are so many ways that you can utilize compost, but it doesn't have to be a complicated process. Simply pick a place in your yard to be your compost pile, pile up any yard waste that is no longer living(you don't want discarded plants to start growing from your compost). You'll want to bring a shovel out to your compost pile about once a week to give it a stir and mix it all up, so everything has a chance to decompose. When you are able to recycle your yard waste, you are able to break everything down into organic compounds that will give back to the soil and plants in the area. When yard waste breaks down without oxygen, however, it breaks down into methane, which is toxic for the environment. So whenever possible, you should find ways to recycle your yard waste in natural ways.

Don't burn it
Although in some areas you would be allowed to burn your yard waste, we don't recommend it! It emits pollutants into the air, as well as it can be hard to control and can lead to larger fires. The best option is to find other ways to dispose of your yard waste.
For businesses, company relocation or an office move can be quite a task. Office moves are quite different to domestic ones as there are a range of other things to think about. However, we've come up with a number of tips to help.
Planning
It's best to plan an office move around three months in advance, as this will allow you to prepare your employees for the move. Businesses will need to ensure that there is a minimum of disturbance during the move; as if a move isn't well planned it can cost time, money and also inefficiency.
What to do
Firstly, find an office removal company, such as http://happy2movelondon.co.uk to help – check dates and whether they will work at the weekend. Most removal companies which perform office removals will do so at the weekend to limit the amount of disruption.
Always try to be 100% sure that the company you are using can handle the work at hand and will have no problems with workstations or electronics – this is a common fall down area.
Before the removal visit the new office and take measurements of the new area to ensure that the equipment and furniture you are moving will fit into the new area. Then create a floor plan of the area. Always remember that items need space to perform their functions – so give drawers, cupboards, printers and chairs the room they need. It's often a good idea to show the floor plan to other employees beforehand to get their approval.
Just Before
Before the relocation, show staff a copy of the floor plan and also send some to your relocation company as this will ease disruption. Make sure to label where each item goes clearly to ensure the relocation company know what to do. Also, remember not to forget to showcase furniture you won't be taking.
Inform staff of what they will need to do before the move and whether they need to pack their own files or oversee certain aspects of the move. In addition, it's also worth considering a computer company to reconnect your computers to ensure it's done quickly.
Moving Day
When moving it's a good idea to ensure there is no staff in the office for health and safety reasons. This is important and something some businesses fail to do, leading to issues. Don't allow staff to lift heavy items and leave everything that's in the contract to the relocation company – nobody wants to end up having a lawsuit.
Take extra care with confidential documents and always ensure that anything that's obsolete or sensitive and no longer needed to be shred. Your removals team may deal with this or may outsource this to a contractor – ask beforehand.
Ensure your employees have access to the new office and its facilities and also ensure they know about things such as parking arrangements and other things that may cause difficulties.
Finally, arrive in Monday and celebrate the new move and the continuing success of your business.
If you're looking to sell your home in the next couple years, there's no doubt you're thinking of different projects you'd like to get done before you list your house. But did you know that while some home improvement projects will add value to your home and get you a better selling price, some home improvement projects can actually hurt your bottom line? Ask the average homeowner and they don't know which projects are which. Don't make their mistakes, do your research before you start and put some of that money back in your pocket. Here are some home improvement projects to avoid, and a few that will actually add value to your home.
Home Improvements to Avoid
Some of these projects are great if you're planning on staying in your home for awhile and want to enjoy them, but if you're looking to actually add value to your home, then stay away.
Replacing the roof. If it doesn't leak, then don't worry about it.
Over-landscaping your yard is something to avoid. You don't want to be the best looking house on the street, and doing upkeep on a yard too landscaped can turn a lot of people too.
Adding fancy technology – remember when everyone was running Internet lines in their homes? It's all a waste now since we're wireless. Technology changes so quickly, it's best to let it alone before your house becomes outdated.
Extensive wallpaper – sometimes an accent wall and paint can be a great way to decorate a room, but you don't want potential buyers to come in and only see your wallpaper. You want them to see the house instead.
Over-Improving your home. Bet you didn't know this was a problem did you? While upgrading your kitchen can improve the value of your house, it won't improve the value of your house up to $400,000 when all the other houses in your neighborhood are worth $300,000. This also applies to other outlandishly fancy upgrades such as fountains, wine cellars, etc.
Home Improvements That Add Value
It may seem like there are so many home improvements to avoid that there aren't that many improvements you can actually do that will add value to your home, but that isn't the case. Here are a few projects you can do that will help your house sell faster, for a higher sell price.
Create or Renovate a Master Suite – most buyers are looking for something they can call their own, and homes that have had some work done to them before being listed typically sell faster. Buyers want a retreat all their own, with a nice sized master closet. Create a haven.
Buyers want open floor plans, they're really popular right now. If doing so will cost too much money, then renovate your family room.
Invest in some kitchen upgrades. You may want to give your cabinets a face lift with a new stain or layer of paint, or some new hardware. If your appliances are old and outdated, consider upgrading them as well. While kitchen upgrades are expensive and add up fast, everyone wants a nice kitchen. Just be sure to stay within your budget.
Add another bathroom. If your house has fewer bathrooms than bedrooms, then it may be worth it to invest in a bathroom. Transform that storage space under stairs into a nice bathroom instead of having your guests climb the stairs to use the facilities.
Add or upgrade a deck on the back of your house. People want to be able to entertain outdoors, and adding a nice outdoor area can be highly attractive for potential buyers.
Make some minor bathroom changes. Replacing hardware and light fixtures can totally improve the look of your bathroom.
Be sure to stick to projects that will improve the look and value of your home if you're considering selling your house in the next few years. Remember that just a few small projects can improve the overall look and feel of your house and make it much more attractive to potential home buyers.
Citations:
By Jeffry Evans – I'm a researcher about state real estate licenses. If you're looking to become a real estate agent it's not about the "nuts and bolts". It's about marketing yourself http://www.realestatelicense.org/real-estate-internet-marketing.html.
If you find yourself running out of room in your home, you've probably considered utilizing a self-storage facility. But how can you be sure which facility to use? Whether you're looking for storage facilities in Edmonton or Calgary, there are some basic things you need when entrusting your belongings to someone else.
1. Trusted Company
It's important to go with a trusted company for your storage needs. A company that has a good track record has proven that they know how to keep your things safe, and they will make safety a priority in the future. Ask about theft policies and insurance policies to make sure the facility you choose is well established and protected.
2. Manager on site at all hours
Obviously the most important thing you need in a storage facility is security. Having an on-site manager 24 hours a day is an important step towards safety. This way they can respond to issues immediately and deal with the problem quickly.
Managers that live on site or are there at all hours will make sure the facility stays safe for their own well being. Also, if you have any questions or concerns, an on-site manager will always be there to assist you; no need to hope they answer the phone or happen to be there that day.
3. Access when you need it
Second to security in importance is access. If your facility is only open during the day when you are at work, it will be difficult for you to get your things when you need them. The storage facility is there to serve you, so if they aren't willing to accommodate your schedule, find a business that will.
4. Clean Storage Areas
A clean, well-lit storage facility means you know your things will be well taken care of. Any evidence of dirt or water damage might mean your things will get ruined during their storage. In addition to thieves, you also want your things to be protected from pests, like mice and roaches.
5. Individual Security
While any storage facility will protect the property, you also want to make sure they will ensure individual security for your unit. Having video surveillance inside and outside the building will enable them to keep track of who is accessing your unit. Moreover, facilities that allow you to use your own lock ensure you are the only one with access to your unit, no matter who rents the neighboring space.
6. Variety of unit sizes
Everyone has different storage size needs, so make sure your facility has a range of options to fit yours. You may also want to check the availability of sizes just larger than the one you rented, in case you discover you need more room than you anticipated. It's also important they have a good number of popular sized units so you know you'll get the one you want.
7. Good price
After you've picked a good facility, you'll want to get a good deal. Security comes at a price, so don't go too cheap, but your storage unit shouldn't cost more than your house. A good contract will fit your needs, whether you need the storage for a short time or more long term.
When choosing a storage facility, it's most important that you have peace of mind. You'll rest easier at night if you feel confident in the safety of the facility you've chosen.
Nina Hiatt writes articles to help people find balance and beauty in their personal space through landscape and interior design. In her free time, Nina blogs about many of her interests, which include gardening, technology news, and baking. For more information about storage solutions, visit Yellowhead Storage.
One of the biggest issues with moving home is keeping your belongings safe and sound. All that moving about can cause a number of issues and lead to damage, breakages and worse. So, let's take a look at how to move your items without any issues.
Cardboard Boxes
Though you'd imagine that all cardboard boxes are the same, the truth is that they aren't. Good quality cardboard boxes are ideal for stacking on top of each other and this can make a notable difference when delivering items from door to door.
By filling boxes evenly and distributing weight across the box you will ensure none are overfull or under full and so they won't collapse. Ideally, you should store more delicate items together in tougher cardboard boxes or even plastic boxes. Use bubble wrap or tissue, but not newspaper as it can stain the items.
Furniture
It's a lot easier to store furniture if you take it apart and fold it up. This allows you to make more room in the back of a vehicle for other items. Be sure to place any parts used for assembly elsewhere to prevent them getting lost. Label the box completely and put them somewhere safe. Remember, that storage can be a good option as there is far more chance of you being able to sell your house fast in the current market if you have somewhere to store your goods
Wardrobe
If you're bringing your clothing with you it's best to invest in wardrobe boxes. These items make it easy to move your clothing and are especially useful for suits and similar items. Label the items clearly and you should have no problems knowing what goes where the other ends.
Storage Unit
When leaving items in a storage unit, you should place the items that you need at the front of the unit and those you don't at the back. This makes things a lot easier to get. In addition, don't stack furniture or leave it leading against the walls as this limits ventilation in the room.
Sofas
If you have leather furniture, do not store it sideways or on its end, as though this makes more space, it causes the leather to go out of shape and this isn't ideal when you remove items from storage.
In addition, don't leave boxes on top of furniture as it can cause strain and issues over a long period of time. Leave heavy items at the back and on the bottom of your storage room if you don't need them as these can form the base for other items.
Cover
Furniture should be covered with dust sheets to prevent it being damaged or scraped. Wrap legs in bubble wrap to avoid scratching and use corner protectors for mirrors to prevent them banging and shattering.
If you are leaving fridges or electrical appliances make sure they are defrosted and dry and there is no water within. This can cause mold and other issues. Leave them open to ensure that they remain dry.
Garden
If you're leaving garden furniture in the storage area then make sure that it's clean and tidy and if it's powered, that it's drained of petrol or oil.
These tips should help ensure that your items remain in good condition when you return for them and that there are no problems.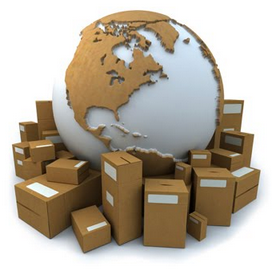 Moving to a new country is never easy, but in today's modern age of communication, at least you know you don't have to leap into it blind. Planning ahead of time is essential to get every document that you need in order while you research your move right down to the neighborhood you will live in using helpful websites and advice from local residents. These tips will help you make the most of your move and reduce your stress as you make this important change in your life.
Do the research
Budgeting your new life will involve adopting a new form of currency and adjusting to and entirely new pricing system. Things that may be easily obtainable at home or inexpensive may be just the opposite at your new location. Sites like Numbeo will help you calculate just how far your money will go while empowering you to find the best deals on housing.
Have a place to land
Once you know the general cost of housing for your new home, use internet real estate sites to comparison shop for the best deal. But never take a landlords word about your rental or purchase. If possible, visit the area first or ask locals about the area. If not, plan on staying in a hotel for a couple weeks to give you time to really get to know the area.
Research the laws
You may be surprised by differences in legal code that you didn't expect. For instance, it is illegal to chew gum in Singapore. Or in San Salvador the penalty for drunk driving can include death by firing squad. Best not to risk not knowing the law when so much is at stake.
Start very early with documents
It can take several weeks to get passports and other documents in order for your move, although your trusted Dallas immigration lawyer can help you streamline the process if necessary. The cheapest route for paperwork, by far, is to start as least six weeks before your move to allow for any contingencies. Expedited passport services cost roughly $60 more than regular and can arrive in as little for two weeks, but leave room for the unexpected.
Learn the culture
This tip cannot be stressed enough. Cultural differences can create a great deal of stress in your new life if you do not take the time to understand them. People are not the same everywhere, despite the common saying. For instance, in the US, a firm handshake is a sign of masculinity and trustworthiness, but in Africa a handshake should be much less firm, and may go on for several minutes. The Japanese find westerners to be far to blunt, to the point of being offensive. A proper way to greet a person in Thailand is to say, "where are you going?" In Columbia it is an absolute no-no to put your feet on furniture, even at home. Learning these subtle differences can help you smooth the way for less stressful social relationships and an easier transition to your new life.
The real estate market can be a very profitable place to make money. Whether you are looking to put money into your own home so it is worth more in the future, or if you are out to invest in property to quickly flip it, there are a variety of options to consider. If you are looking to specifically flip homes, there are plenty of things to consider. Here are five tips that you need to know for making a profit in real estate.
Location
The old saying that location is everything is still very true in today's market. Even if you buy the most beautiful home in a less desirable area, not many people will want to live there. Consider the location of the home you are buying. The best way to figure out its value is to consider schools in the area, accessibility to shopping centers or daily activities and the amount of effort the city puts into taxes and development. These key elements are major bonuses for a home and should be considered before you even begin to look at potential locations.
Estimate Required Fixes
When you consider the amount of money that you hope to make on a property, it's important to think about the amount of money that will be required to get the place fixed up. If you are putting more into it than you'll make, it's obviously not a wise investment. Furthermore, consider the fact that some fixes, like painting or carpeting, are much easier than others, like plumbing or structural issues. It's smart to give yourself some wiggle room when estimating repairs as well.
Do Your Research
Before you decide to invest in a home to flip, be sure you do plenty of research into all of your options. You may find a home that is in a great location and has minimal effort to flip, but it still doesn't hurt to see what else is out there. Check online, local newspapers and any other resources available. When the time comes to finally pull the trigger, you'll be more ready knowing you've done your research.
Stage The Home
After you have fixed any minor changes on the home, you can stage it with furniture and other items to make the house look more welcoming. Also, by staging your home, you can give people a better idea of what the house will look like once they move in. If you plan to be in the flipping business for a while, you can use Extra Space Storage to store your staging furniture when you are not using it. This investment will pay off in the long run.
Don't Get Attached
Sometimes when flipping a home, people can get attached and feel as if it is a good idea to move in. But remember, you bought this home with the goal of flipping it for money. If you decide to move in, then you are missing out on serious income potential. Don't get attached to your flip, and it'll be easier once it comes time to sell.
Flipping property can be a fun and profitable industry to be in. But before you get started, be sure to consider the tips on this list.
Moving can be tremendously exciting. Being able to live in a new location can lead to wonderful opportunities, and being able to live in the place you always dreamed of can lead to tremendous rewards. However, moving can also be stressful, and stolen items can lead to endless frustration and lost money. Here are a few steps for securing your possessions while you are moving.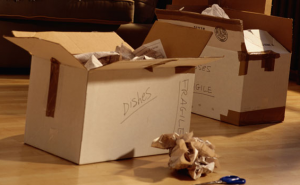 Use Home Security Systems
Thieves will often target homes that are on the market. Fortunately, according to Milwaukee home security, options are easy to find and installation is far simpler than it was in the past. In addition, there are a number of apps that can help you ensure that you never forget to lock up or enable your home security system. The software provided by Vivint.com, for example, gives you the peace of mind of knowing that your items are locked away and secure.
Use Storage Facilities
Storage facilities have extensive security systems, and thieves rarely target them. Because of this, they serve as valuable locations to store your items that are especially tempting to would-be thieves. In addition to providing valuable security, these facilities can also help make moving simpler. If your home is currently on the market, they can also be used to store extra items and help stage your home.
Enforce Security Habits
Moving can be an incredibly busy time, and people often forget to take basic security measures when they are moving to and from the home so often. With so many people going in and out, it can be difficult to remember to lock up when leaving. By having a discussion with those who have keys and encouraging them to follow basic security measures, you can reduce the likelihood of an opportunistic thief taking advantage of a momentary lapse of judgment.
Secure All Vehicles
Another mistake many people make is to forget to lock up vehicles that contain items. It takes a thief only seconds to remove valuable items from a car, and cars filled with boxes are tempting targets. In addition, moving vehicles are also tempting, and vehicles left unlocked overnight are risky. Make sure everyone involved with the move knows that vehicles need to be locked if they will be unattended for any period of time.
Fortunately, securing your items has never been easier and more affordable. However, it takes only a momentary bit of forgetfulness to have your valuables stolen. By reinforcing the importance of security to everyone and using appropriate systems, you can reduce the likelihood of having your possession stolen significantly.
With the real estate market rapidly improving, consumers across the country are taking advantage of low mortgage rates and discounted home prices. Before you get too excited and sign on the dotted line, do some diligent research and follow these five real estate searching tips to make sure you buy the home of your dreams:
Drive Through the Neighborhood
So you've found a few homes that you think might cater to your needs, but you aren't sure about the neighborhood.
After you've taken tours of a couple of properties, drive through the neighborhoods at different times of the day. This will give you a chance to see whether or not they are safe, how busy it gets during peak hours and if your children can safely play outside. If noise is a factor at night and you have light sleepers in your family, you may need to find a home in a quieter part of town.
Drive Through Nearby Areas
If you have children, you'll want to check out the local schools. Drive around to see if there are any quality schools within walking distance and make sure your children can safely walk to and from school on a daily basis.
Other amenities such as grocery stores, parks, restaurants and medical facilities should also play an important part in whether or not you purchase a home.
Inquire about the Cost of Utilities
When searching for homes for sale in Salt Lake City, inquiring about the cost of utilities is an essential step before signing on the dotted line. Salt Lake City experiences extreme weather conditions during the winter months, which can greatly affect your utility bills.
The key to purchasing a house you can afford is making sure you budget for all the bills associated with the property. You will likely spend more on utility bills during the winter months, so try to estimate this amount before you purchase your home.
Home Inspections are Crucial
While the your dream home may look great on the outside, what you find behind the walls and underneath the carpeting may tell a different story. The best way to find out is to hire a home inspector.
The results of the home inspection can greatly affect the price you pay for the home. If there are serious problems with the foundation or roof, you may be able to get a significant discount on the selling price.
Ask To See Tax Statements
There's nothing like an increasingly large tax bill to ruin your purchase. Make sure to inspect tax bills from the last five years to ensure that the amount doesn't increase year after year.
Long term happiness is the key to finding a good home. Make sure you and your family will be happy with your new home for years to come before you decide to buy the property.
Despite weeks of feuding between the Republicans and Democrats, did anyone really believe that the stalemate would force the Federal government to shut down?
Surely, after avoiding this fate twice during recent budget negotiations, the powers that be would once again thrash out a deal to keep the wolf from America's door? You would have thought so, but tension between the nation's two political parties has intensified to the point where they were prepared to force the first government shutdown in more than 17 years this week.
As a result of this, several markets and industries are bracing themselves for the potential impact. Take the real estate market, which may see a decline in the number of property sales as its recent growth shudders to a halt.
Planning your Real Estate Move: Preparing for Every Eventuality
The good news is that the Federal Housing Authority (FHA) will retain the authority to endorse single family loans, while also approving new applications from potential buyers. While the organization will be operating with limited staff, there will still be ample opportunity for individuals who are looking to buy or sell property before the market reaches saturation point. So long as the shutdown remains brief, there is every chance that the market will consolidate and maintain its steady performance.
Given the parlous nature of the American economy, however, it may be worth planning your relocation in careful detail if you are to avoid disappointment and financial loss. Widespread uncertainty, diminished funding and long term austerity may hinder any potential move, so you will need to have a viable contingency plan in place. For example: –
Consider Affordable and Flexible Storage Space: While self-storage is a well known concept, recent innovation has seen the creation of mobile units that offer greater flexibility to users. This may prove crucial if you are looking to sell or buy property in the current market, especially if you are part of a real estate chain that relies on each party being able to achieve their goals. In instances where your purchase falls through after you have already sold your home, for example, you may need to invest in temporary accommodation and place a selection of your material goods into storage for an indefinite period of time.
Identify Reputable Conveyancing Firms: Conveyancing refers to the transfer of real estate deeds and titles, and it remains the single most important component of any move. It is therefore crucial that you partner with a reputable firm that has strong links with lenders, as this will ensure that the transaction goes smoothly and without issues. Without this type of professional guidance and knowledge, you are leaving yourself open to external factors and the machinations of independent solicitors and lending firms.
Target Local Realtors with Strong Regional Knowledge: Given the challenges involved with purchasing property in the existing market, it is important that you select a suitable home in a well researched location. The area in which your property is based will have a considerable impact on your future, especially in relation to the quality of local amenities and any potential ROI (return on investment) that it is likely to deliver. You should therefore consider employing the services of specialist realtors such as http://www.avenuerealtygroup.com, who focus on 2 specific regions within the U.S. and therefore boast outstanding local knowledge.