For most people, moving is a challenge physically, emotionally, and financially. Moving across the country can be even more taxing, seeing as it takes longer and you have to plan ahead even more than you would for a local move. It can cost thousands of dollars, which never makes anyone feel good. Saving money can reduce the stress of it all, so keep reading to see some of the absolute cheapest ways to move across the country.
1. Portable Moving Container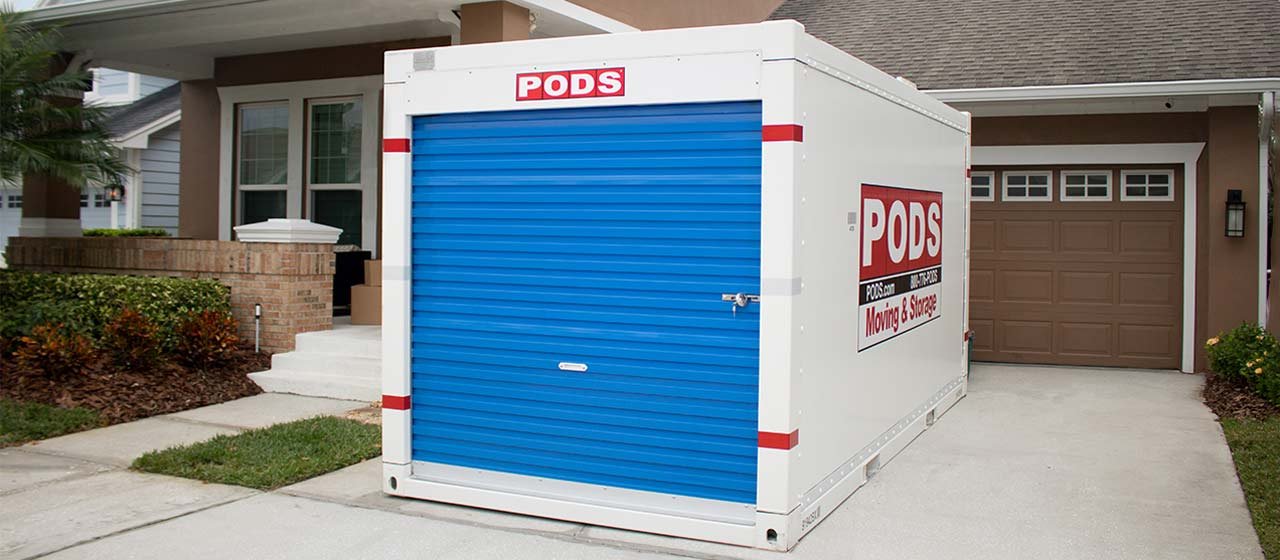 Most of us have heard of U-Hauls and PODS, but there are many other choices when looking for a portable moving container to use. Renting a moving container eliminates the need for a professional moving service, which saves you a lot of money up front. They can also make your move less stressful and more convenient, seeing as you can rent the container for a preferred length of time instead of having everything ready at once for professional movers. If planned properly, this gives you time to pack before the container company comes to pick it up as well as time to unload in your new city. Be sure to get some quotes before choosing one and use a PODS coupon to save even more.
2. uShip
If you are moving cross country, uShip is another excellent resource available. When you use uShip, the service connects you with customer-reviewed shippers that are trusted. Similar to a freelance job site, you post your "job" and indicate what you have to ship and when you need the delivery by. Service providers such as independent truckers or freight companies "bid" for the job, and you can pick the quote you are most comfortable with. The reason this is so great for saving money when moving across the country is because the service providers are trying to outbid each other and therefore you will get some low rates from reliable shippers. And the providers rates are almost always lower than "the big guy" moving companies because they don't have huge marketing and advertising expenses. They claim to save you up to 70% off shipping costs. uShip is definitely worth a visit if you are serious about saving money when you move.
3. Find Free Supplies
Sure, you could go to Home Depot or Lowes and purchase shipping supplies for a low price, but if you are moving everything in your house across the country, this can certainly add up. Therefore, it's a wise move to at least look for some free shipping supplies including boxes and bubble wrap. Of course, you can ask your friends and family, but other places that can be useful are sites like Craigslist and Facebook Marketplace. Schools, liquor stores, and U-Haul's Box Exchange service are great places to look, as people are oftentimes offering moving supplies for free when they are no longer needed.
4. Get Rid of Stuff
Many people agree their homes could use a nice purge, and there is no better time to do so than when you are moving cross country. Not only does this include clothes, but it also includes other things such as kitchen supplies, decor, old toys and games, and so on. Donating items can always help other people and will help you get some stuff off your hands that will literally lighten your load while you are moving.
Also, when it comes to bigger items such as televisions and furniture, some moving services and companies will charge an extra fee for these due to the fact that they are fragile. Sometimes, it can actually save you money if you sell these items or donate them before you move and just buy new items when you arrive at your new home. At first it seems like it would be better to keep all of your original stuff, but sometimes it is actually better to move without some of it.
5. Move at a Good Time
Understandably, sometimes you can't pick the month you need to move, but if you have a little say in the matter, timing is key to save money if you are planning on hiring movers. Most people who have children move in the summer and people prefer to move on weekends due to employment, so trying to schedule a midweek move more towards wintertime can actually save you money since movers aren't in such high demand. Also, regardless of how you are moving, heading out early in the morning is usually better than leaving later.
6. Check with Your New Employer
If you're moving for work, it is critical to ask if there is a relocation policy. Some companies, especially large corporations, will reimburse you for some of the move or, if you're lucky, the whole thing. Keeping all of your receipts is critical, as you will need to submit receipts for reimbursement if they have a process for it.
7. Stock Up Before You Drive
If you are driving yourself to your new location, it is also a good idea to stock up on food and water to eliminate the need to stop frequently. This will prevent you from having to pay for several full meals along the way, which can end up saving you money as well as time. Investing in a good cooler to keep water in is also important when traveling.
8. Plan Your Route Wisely
There's no doubt that hotels are expensive these days. To prevent having to pay for them, carefully planning the stops along the way can be very useful. If you have friends and family along the way, most people are more than willing to let you stay with them and visiting with them may reduce your stress about the move, too. You may have to buy them dinner or a nice gift as a "thank you," but this will still be cheaper than a hotel, especially if you are traveling with kids and need a bigger room.
If you are planning on staying in a hotel, be sure to look for the best deals and plan ahead so you can avoid the extremely high costs of last-minute bookings.
9. Don't Go Alone
This one is pretty obvious, but having someone with you when you move across the country is extremely useful. Not only can someone help you pack, but he or she will keep you company while making the cross-country journey. A companion can share the driving with you so you can get some rest and possibly make the trip to your destination quicker.
Conclusion
Ultimately, moving can be extremely stressful and worrying about logistics and finances can ruin the excitement of it all. However, there are many options that can save you money and a lot of hardship. Utilizing things you already own, getting rid of stuff you don't need, finding the best way to get your things moved, and having people help you can all be very useful to you when moving. If you follow these tips and remind yourself why your new home will be great, moving can be less of a hassle and more of a fun experience.