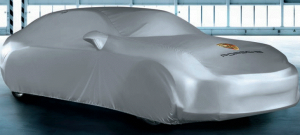 When you're preparing to store your car for a long time there are many things that you should do to make sure that your car emerges later in good shape. Cars are meant to be driven on a regular basis, which means that special care needs to be taken if they're going to be out of operation for a while. Some of these things are obvious, such as covering them to prevent damage, but other things may be overlooked.
1. Take Care of All The Fluids
One of the things that will happen with a car that is in storage is that fluids will evaporate or condensation may emerge. Before you store your car for a long time you should fill the gas tank completely to prevent water from building up inside the tank. If your car is going to be in storage for longer than a year it might also be ideal to buy fuel stabilizer. Along with taking care of the gasoline, you should also get the oil changed. By visiting a Portland oil change provider you can avoid impurities in the oil from damaging your engine.
2. Cover The Car Properly
Whether you're transporting your car or keeping it in storage, any time you leave your car alone for a lengthy period it should be covered. Even if the storage is enclosed there can still be things that will happen during the storage. Covering the car properly makes sure it will be safe.
3. Disconnect The Car Battery
If you are storing your car for a while, your battery is going to die. You can either disconnect the car battery, schedule someone to start the car and keep it running regularly, or simply buy a battery jumper to use when you finally want to start your car.
4. Remove Your Car's Wheels
If you're going to be storing your car for longer than a year, it may be ideal to remove the wheels of the vehicle. This is because when the car rests on a specific spot on the wheels it will eventually flatten those areas. If you're storing your car for less than a year you may be able to get away with making sure that your car tires are at the ideal tire pressure, but if you have expensive tires you may not want to take this risk.
5. Clean Your Car First
While it may be tempting to just throw the car in storage, you should give the car a full cleaning and detailing first. This will both avoid any damage to the exterior of your car and it will also leave less within the car to attract pests such as cockroaches or rodents.