Moving to a new place can be hectic; however, if you find the right moving company, the burden lessens to a great extent. Then again, you cannot trust just anyone with your precious belongings. So, to ensure that you make the right decision and pick only a reliable moving company, we have compiled a list of some tips that you should keep in mind: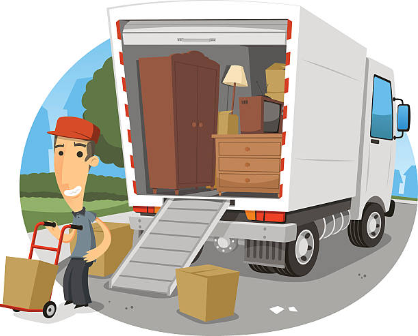 Look for Recommendations
The best way to find a reliable moving company is to ask for opinions of those you trust. So, ask your friends and family, in case, they have used the services of any Annapolis movers while shifting or moving to their new home and/or office. Ask them what they liked or didn't like about the company, or if there were any difficulties, how smooth or hectic the deal was, and if the service was worth the price.
Look for Professional Reviews
Besides asking your acquaintances (or if they don't have any recommendations), you can always look for reviews online on sites like Quora, Reddit, etc. Usually, people do not hesitate to air their views if they have any bad experience with a moving company whether it is related to handling or overall cost; so, this way you can ensure that you do not make the same mistake. After all, if the majority of reviewers do not like a specific company, they must be doing something wrong and it should be a warning for you to move past it.
Conduct Research on Your Shortlisted Companies
This is one of the most important factors that most people tend to overlook before hiring a moving company. Taking recommendations and looking for reviews is one thing, however, the best way to make sure you find the right fit is to investigate the companies you like yourself. So, call them up and ask them all the relevant questions that come to your mind. For example, their terms and conditions, fee structure, experience, license, etc.
A reputed moving company will never hesitate from sharing their experience and other related information with their prospective customers. In fact, companies who are transparent about their terms and practices tend to be more trustworthy than the ones who are not.
Make sure you are hiring a Mover and not a Broker
Many people make the mistake of hiring a broker instead of an independent moving company, and end up paying exorbitant amounts of money. A broker is nothing more than a middleman who is not authorized to move your assets, rather they take your information and give a contract to a moving company.
The reason why we advise against it is because in such a case, you cannot choose a moving company on your own in order to move your possessions from one place to another. In addition to this, the final cost estimation could be considerably much higher since it involves the fee of the actual movers as well as the brokers.
To know more about the difference between movers and brokers, you can check this article here: https://www.fmcsa.dot.gov/protect-your-move/movers-vs-brokers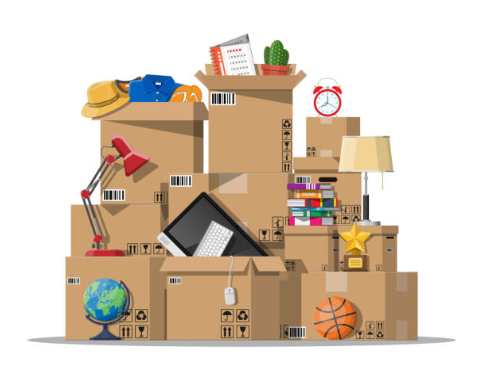 Ask about their Insurance Policy
Since hiring a moving company is not just about getting your belongings from one place to another, but also about making your move safe and secure, you should ask the company about their insurance coverage. As a general rule, all reputable moving companies carry significant coverage for insurance to cover the belongings of an average-sized home/ office.
Some moving companies even provide additional coverage that you can buy for a small amount to provide an extra layer of protection to your belongings.
Check if they Keep Track of the Inventory
A respectable moving company will make a proper list of your things including the number of boxes packed and moved to each household, type of items and machines kept in them along with proper labels in order to help identify your belongings later. This practice guarantees that none of your possessions get lost or stolen during transit, while also giving the insurance agencies a precise list- just in case any mishap occurs during travel, and you can get compensated for any damaged goods.
Lastly, make sure you clarify any concerns and cost-related queries before signing the contract. Do not hesitate to ask any questions as the prices may vary depending on the size of your house, the total distance to be covered during the move, fragile inventory, etc. It is better to clarify everything beforehand and remember, a reliable moving company will be completely transparent about anything and everything they do.