There are many affordable ways to make your job as a real estate agent easier. One of these ways is to get a self-storage unit. That simple addition makes going to work every day more enjoyable. You will stay organized and have an advantage when selling homes. Your clients will appreciate working with a real estate agent who has self-storage. In the end, you will be happy you chose to have self-storage as a real estate agent. No wonder this is one of the most popular ways real estate agents can benefit from self-storage.
Real estate agents can benefit from self-storage as it will help declutter the office
When you invest in self-storage, you can greatly improve the overall look of your office space. You will have fewer things taking up valuable space in your office. There won't be a need for the annual decluttering of your office, as it will always be in the best shape. With a decluttered office, it will be easy to focus on your job and results. You won't be distracted by piles of things you don't have to use daily. Soon, you will feel much more productive once you move your entire inventory into self-storage. And the office will feel bigger and more spacious in the end. Although your office may not seem cluttered initially, you will notice a difference once you take most of the things out.
Clients will be more impressed
As a real estate agent, you want your office space to impress your clients—first impressions matter, especially in the real estate business. With self-storage, your office will stay clear of clutter. Clients will want to work with real estate agents who show that they are organized. You will surely impress your clients with an office free of clutter. That will help them feel confident about choosing you as their real estate agent. They will know that they can trust you to handle the sale of their home. And your clients will appreciate doing business with a real estate agent with available self-storage.
Self-storage will make it easier to stage homes
Staging a home is one of the best ways to promote the sale of a home. But staging a home can take a lot of time and effort. You need a lot of different kinds of furniture and décor to make every piece of real estate shine. Relocating these items from time to time will need a lot of coordination. Plus, you will need a lot of storage space to stage homes continuously. With self-storage, staging the homes you sell will be easy. You won't have to take up unnecessary space in your home and office to store all the furniture and décor you need for staging. All your staging items will be in one location, making them easier to transfer to the following location. You will have one designated space for your staging furniture and decorative items.
Sellers can use it as well
Hosting an open house can help a lot when selling real estate. It can reach a wide range of people and help them better imagine their lives in the home. But there is a con to hosting an open house. If the seller hasn't moved into their new home yet, their things will occupy the real estate for sale. Because of this, the seller may feel uncomfortable with strangers entering their home while their items are there. The advantage of self-storage here is that you will have a safe place for your client's most important things. When choosing between real estate agents, the seller will prefer working with an agent with a self-storage unit. Another benefit is that it will be easier to remove personal items such as photos will be easier. That can give you a higher chance of successfully selling a home.
Self-storage can help with the moving process
Selling a home and moving into a new one is a challenging process. Experts from Brooklyn Movers New York advise you to work with a team you can trust. Your relocation timeline may not be perfect, and your clients may have to wait before they can move into their new homes. In situations like these, having self-storage on hand is crucial. That can make moving so much easier for your clients. They will have a secure and safe place to leave all their belongings. Once they have successfully sold their home and can move into their new one, they can relocate all of their things from the self-storage. That will make it easier and faster, as everything will already be packed and ready to relocate.
You will always have a designated place for your things
As a real estate agent, you will have a lot of inventory. For sale signs, paperwork, banners, and other items can pile up. After a while, it can all become too much to keep inside an office. Real estate agents can benefit from self-storage because they'll have more room for their things. You won't have to rent a bigger office space simply because you don't have enough room for your office inventory. As a result, self-storage will also help you save money. And you won't have to give up some of your inventory that you want to keep just to make more room. You won't limit your inventory to just essential documents. Self-storage is a great solution for those things you aren't sure you will need again. You can keep them just in case or until you decide whether you want to keep them.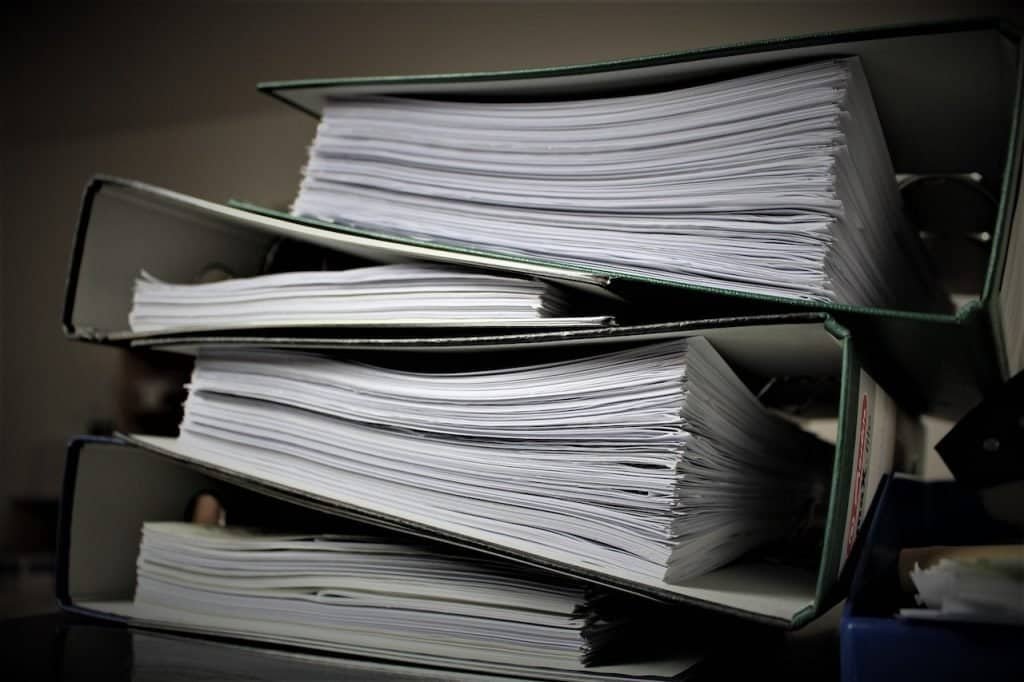 Summing up
Real estate agents can benefit from self-storage in so many different ways. You can more easily stage the homes you are trying to sell. Organizing and keeping track of paperwork won't be a hassle. That's because you will have a designated space for your essential documents. All in all, you'll have everything you need to organize your office space neatly. Once clients arrive at your office, they will have confidence in you as a real estate agent. They'll have an excellent first impression and be ready to hire you to sell their home. With all of this in mind, it's clear that having a self-storage unit is worth it.