Real estate prices in the UK have enjoyed considerable growth in recent times, with the most recent expansion spreading beyond London and into alternative areas of Great Britain. Even though some economists believe that the proposed recovery in the European property market may cause a slight downturn in the UK, this is not something that the typical property owner should concern themselves with. In fact, a far more pertinent problem may surround the increasingly compact nature of modern real estate, as most individuals are left with multiple possessions that they cannot fit into their existing property.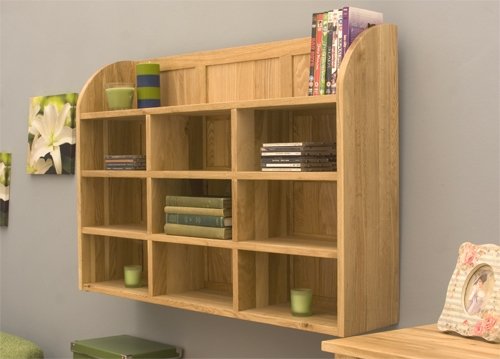 Appraising Modern-day Storage Options in 2014
With this in mind, modern home-owners are somewhat fortunate that they can rely on a host of innovative and flexible storage solutions in 2014. Consider the following: –
1.        Mobile Storage Unit
The storage unit industry is enjoying considerable growth, thanks primarily to the fact that innovation continues to present new and flexible solutions to consumers. One of this is the idea of a mobile storage unit, which is based in a specific location but capable of being shipped to a convenient place when you need to access to store items. They come in a host of sizes and are available on rolling contracts for as long as you need, meaning that you are not forced to pay over the odds for a unit and ultimately achieve excellent value for money.
2.       Hidden and Layered Interior Storage
Another key storage innovation has emerged in the form of hidden and layered solutions, which can provide depth to your living space and help you keep your possessions in an orderly manner without cluttering your surfaces. So if you have just purchased brand new glass sliding doors from Barrier Components and installed them in your home, for example, you need not compromise this stylish aesthetic by being forced to clutter your floor space or the surrounding walls. This innovation has a crucial role to play in modern interior design trends, especially given the compact nature of contemporary UK homes.
3.       Multi-Functional Products are Ideal for Storage
Designers face a difficult task in the modern-age, as they must keep pace with technological advancements and consumer demand to deliver viable products for the home. They have done a sterling job, however, especially with the creation of multi-functional home storage that deliver stylish storage solutions. From flexible tables that can be easily turned into chairs to compact desk units with multiple draws and self-contained compartments, these products can easily adorn any property while also creating crucial additional storage for your possessions.
These are just some of the most innovative and exciting storage options on the market, but there are many more is use throughout the UK. How do you create a clutter-free home without discarding your most prized possesions?