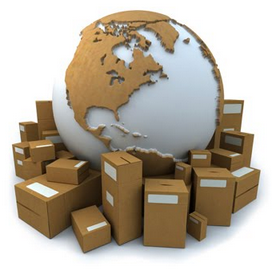 Calling moving across the country stressful is a gross understatement. Regardless of your reason for making such a big move, you need to look at all aspects to formulate an effective strategy that reduces stress on your entire family. When considering your best moving strategy, there are five things you need to consider.
Research Your City
Every city contains different neighborhoods with unique personalities. When moving to a place you are unfamiliar with, do your research about the neighborhood that is the best fit for you thought news articles and people who live there already. Proximity to work, friends and nightlife are all factors that inform your decision.
Take Inventory of Your Possessions
Once you know where you are moving to, it is time to determine how you are going to relocate. Taking stock of how many things you own makes a big difference in whether you hire movers or load a moving truck. Categorize each item into three groups: Keep, Sell and Donate. Hold a garage sale or sell online the items you are willing to part with and then donate the items that aren't sold. While packing, take pictures of the large and valuable items in case they break in transport.
Price All Options
At this point, make calls and explore all relocation options. Make a list of your top three truck rental companies and order them in by rank of your best option. Consider gas and extra expenses, such as a tow dolly for your vehicle. These extras add up when the miles start piling on. Canada moving companies provide a more personalized approach to moving that takes into consideration any extra needs you have for a move. Make a list of your top three companies and don't be afraid to ask as many questions as you like.
Weigh the Pros and Cons
Using careful consideration, make the best choice that fits your family's needs to make the move as stress free as possible. Choose the best moving or truck rental company and set your moving date.
Check Your Car
One aspect of moving that is seldom considered is the wear and tear on your car. Get a thorough inspection to ensure that it is able to endure a long road trip. Whether you are driving your car or towing it in the back of a truck, make sure your car is in peak shape.
With careful planning, a move across country does not have to be a huge task. Make lists and check them off as soon as you complete an item. Any time you feel that you are on the verge of a mental breakdown, take a walk and know that an exciting new adventure is in your near future.