Business storage is a valuable tool for any growing business. It helps clear your office without getting rid of things you'll need in the future. Some guidelines and tips can help you best use your storage space. These do's and don'ts of business storage are easy to follow and will make using the storage unit as easy as possible.
What are the dos and don'ts of business storage?
Renting a storage unit is easy and will help you keep your office decluttered. But you should know a few things before renting a storage unit for your business. There are usually rules about what items are allowed to be stored away and what aren't. Besides, you can only use this space for storage, not as an actual workspace. There are ways to make your storage unit easy to use when to packing and storing things. So, here are the most important do's and don'ts of business storage to keep in mind before you rent a unit.
Do: keep it clean and tidy
To maintain your storage unit, clean and reorganize it occasionally from time to time. This way, you will ensure the storage space from getting disorganized and neat. It will be much easier to find what you need and to keep the area organized and well-maintained. Later on, when you move things out of storage, you won't have to spend a lot of time getting the storage unit to look how it initially did when you rented it.
Don't: use storage units as workspace
Renting a storage unit is one of the most affordable ways to get more space. Because of this, you might be tempted to use it as office space. However, even though it's inexpensive, you should never do this. It's forbidden to do so, and doesn't make your business look good. However, you can downsize to a smaller office with a storage unit and save money.
Do: use a storage unit during a commercial move
A storage unit can be accommodating when moving your office space to another location. If you find the perfect new office space in Virginia, you can pack everything up and separate your things into those going into storage and those that are not. You can join forces with experts and move your stuff to your new office space and storage unit. Sometimes people have to move out of their current workspace for some time before moving into a new one. During this period, you can find a temporary office to work from. However, to avoid filling this space with unpacked moving boxes, it's best to put these things away in a storage unit. It will be much easier to move your stuff from the storage unit to your new office will be much easier.
Don't: store these items in a storage unit
One of the most important do's and don'ts of business storage is knowing what you can and can't store away. The list of things you shouldn't keep in a storage unit isn't long. Most importantly, you can't store any dangerous or illegal items inside of it. You shouldn't keep hazardous materials and things here, either. Food can go bad over time, so you shouldn't store it either. If you have any plants, you don't want to keep them in your office anymore. It's best to sell or donate it instead of putting it in storage, as it won't survive there. Flammable objects are fundamental to avoid, as they can be dangerous.
Do: use it to make more room in your office
As time goes by, things in the office can pile up. These are usually things you aren't sure whether you will need in the future or not. To avoid things from piling up, experts from Beltway Movers advise you to rent a storage unit for your business. It's an excellent way to keep everything you aren't sure you will need in the future without getting rid of it. That will help you keep your office space clean and decluttered. It will help you stay organized when work starts piling up.
Don't: store documents without scanning them first
Storing things away is one of the best ways to create more space in your office. However, before you start packing up all of your documents and files, scan them first. You never know what will happen, so it's best to prepare for any situation. You might not have enough time to run to the storage unit to grab the necessary documents. By scanning them beforehand, you make sure that they are also always within reach. You'll be able to make copies quickly without needing to go to the storage unit.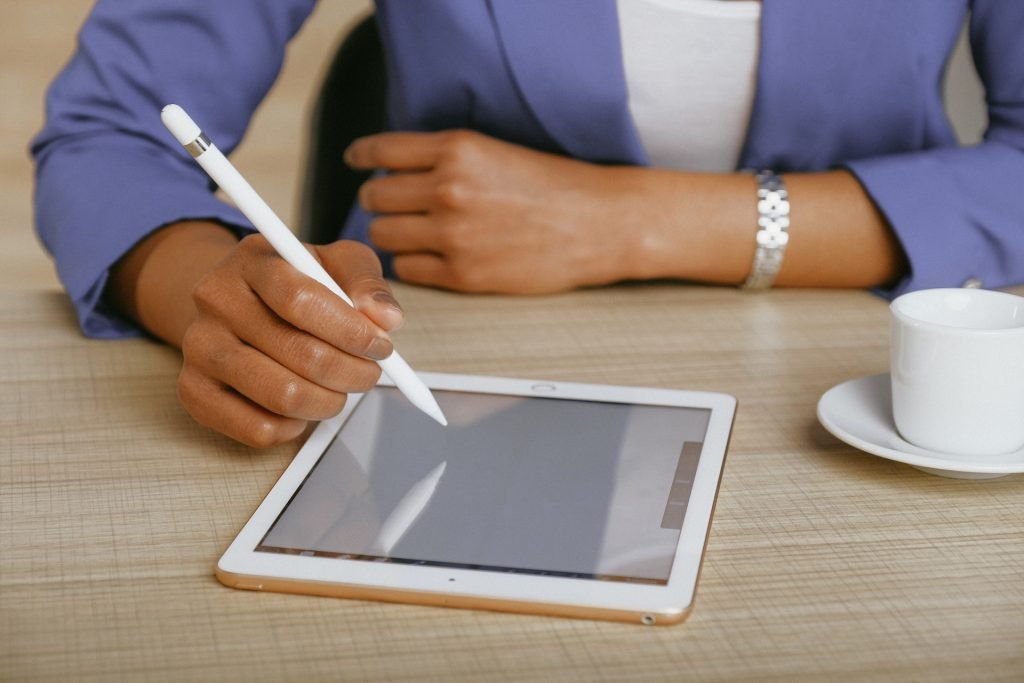 Do: label boxes
When it comes to storing business documents and items, you want to be able to access and find everything as quickly as possible. You can minimize the time needed to find where everything is by simply labeling boxes when you pack them. This easy tip will make all the difference when storing away your things. You can label each side of the box to see the label even if you want to reorganize the boxes in storage.
Don't: put personal things in a business storage unit
One of the things people need to correct when it comes to business storage is that they also use it for storing personal items. This idea is wrong for several reasons. If someone from your company needs to access the things in storage, they might stumble across your things. You also risk misplacing them accidentally in case you want to move your stuff to a larger storage unit.
Do: pack and store items in the best possible way
Pack items correctly and carefully to ensure they don't get damaged. Different things will require various packing supplies. For documents, it's best to go with cardboard storage boxes. These are affordable, easy to carry, and easy to label. Some bulkier items, such as old office furniture, won't require any packing supplies, just a simple cover to keep the dust away. Once you have packed and moved your things to storage, organize the storage unit efficiently. Make walkways inside the storage unit to move quickly through the space. Put the things you need the most at the front of the storage unit. Bulky and heavy items should go at the bottom of the shelves.
In conclusion
Having a storage unit will help you manage your business more efficiently. You won't have to stress as much about the things that are taking up valuable office and workspace. You'll have a more spacious and brighter office once you move all your stuff to the storage unit. Therefore, your office space will feel inviting and clean. You, your clients, and your colleagues will be grateful for the final results. Make sure to follow these do's and don'ts of business storage when renting your next storage unit.