Storing electronic devices isn't as easy a task as it usually seems. There are many reasons for that. First of all, these devices are fragile, and they can easily be damaged, especially physically. Any change in temperature, fire, or extreme coldness can damage them. You can lose some parts because they are usually made of many small components. They usually mustn't get in touch with water. In addition to all of these physical aspects, electronic items can erode. This especially happens when they are kept unused and stored in one place for too long. So, what are the tips for safely storing electronic devices? First of all, you have to find a self-storage unit and start the process of preserving your devices. We will show you more ways to store your electronics. So, keep reading to find out what measures you can take.
Protect your data before safely storing electronic devices
How protected and safe your electronic devices will be, depends on their size and value. For example, important business data will always have to be highly secured and kept in storage where they cannot get damaged. Those devices can easily be lost, especially if you are planning a business relocation, for instance. In that case, backing up your data is crucial.
There are many challenges when it comes to moving your company, and the concern that your data will be lost is one of them. So, finding a storage unit can help you face the biggest challenges of business relocation, as storage can reduce the stress of moving. If you want to keep USB sticks, laptops, and other devices that contain information, you must know some rules. The first rule is to back up your data, always, no matter what. That way, you will feel less worried when it comes to storing those items for business or personal matters.
Organize the electronic devices
Before finding the best places to rent a storage unit, you need to sort out your electronic devices. You have to put them into different categories. Those categories include:
The size of your electronic devices
How long they will be in the storage
The type of the device
The quality
Safely storing your electronic devices by size is important for two reasons. Firstly, you don't want to lose the smaller items among the bigger ones. Never put the USB stick or SD cards under TVs, for example. Finding them and getting them once you need them would be very difficult. Especially if that happens urgently. The second reason is the fact that bigger devices can break the smaller ones. Safely storing them doesn't mean losing them or getting them damaged by carelessness. The duration is also important because you want to pack the items you will need sooner and last. There is no point in reorganizing the whole storage unit in a month because the box you need is at the back and the bottom.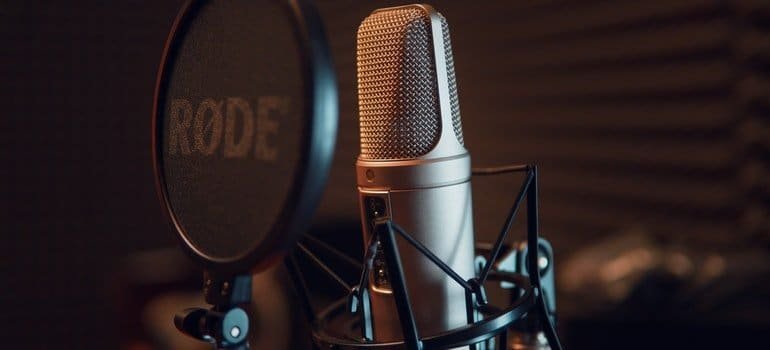 When it comes to the types of devices, of course, you want to store video or audio devices together. You also need to separate business and personal electronic items for the obvious reasons of data preserving that we have already mentioned. The same happens with the quality. Keep together those devices that are not of extremely good quality. benhur.com advises that if you are worrying that you won't be able to do this alone the right way, you can always hire professionals to help you. They can protect your electronics before and after the relocation. It can be an extra cost, but it's worth it. Just think about the damage it would make if you lost or broke your electronics.
Remove the corrosive substances if you want to store your electronic devices safely
When we say to remove corrosive substances, we mean batteries in the first place. They tend to leak, especially when held in dark and warm places for too long. This is especially the case with alkaline batteries. On the other hand, there shouldn't be problems with lithium batteries. However, they also can cause some damage if you don't follow the two most important rules. Keep the items that have those batteries in a cool place, and have them charged before storing.
Use the original boxes
If there is any possibility, use the original packaging for safely storing electronic devices. It provides the finest form of protection for practically everything. So, using those boxes and packaging is better if you have them. If the original boxes are unavailable, use generic storage boxes instead, as any protection is good.
Remove all the wires and smaller parts
Most electronic devices consist of a few parts. To store them as safely as possible, remove all the wires, if it is possible. Also, detach mice and keyboards from your computers, remove memory cards from phones or tablets, and do the same with USBs. The best would be to keep them in separate smaller boxes, which you can put in the bigger boxes in which the devices already are.
Don't put too many boxes on top of one another
Most electronic devices, such as display monitors, are sensitive or include delicate elements. So, to safely store them, avoid stacking them. The weight of one device can cause harm to the other. If you must stack the electronics, first place them in boxes that will not collapse. If you put too many boxes on another, they may fall, and all your electronics can get damaged or broken.
Find the appropriate storage
Finding climate-controlled storage is the best way to keep your electronic devices safe. The electronics can be irrevocably damaged if kept in overheated or too cold rooms. Climate-controlled storage will keep your devices safe from temperature changes and humidity. Also, you want to make sure that no one will take your valuable devices. So, find the strongest locks for storage units and add them to your storage. This way, you will be certain that your devices are safe and sound.
Follow these tips, and don't worry
As you can see, safely storing electronic devices is not that complicated, after all. Just make sure to find the appropriate climate-controlled and safe storage. Hire professionals to transfer your devices, and secure them in the right boxes before that.