Self-storage facilities keep your belongings during your move, when you want to clear out clutter and make more room in your present home, or when you need extra space to run your business. However, a few frequent blunders might be hampered the best use of space. Check our list of common self-storage mistakes people make to make sure you avoid them.
Packaging Wrongly
Proper packing involves several steps. To potentially avoid losing time and money, here are some of the tips to follow:
Pack related things in the same box. Just because two objects fit together doesn't mean you should put them into a box. For example, you shouldn't store your office goods in the same box as your culinary products.
Group comparable boxes together in the storage area. By grouping boxes, you will spend less time looking for specific items. Organizing the boxes in the self-storage facility will also help you avoid stumbling through your belongings. Not to mention that there is nowhere to move around and find what you need when the storage area is crammed with boxes and objects everywhere.
Lebel the boxes to always know precisely what is in each of them. When you label the boxes, you'll find it easy to identify which of them contain which items. Furthermore, you won't have to waste time opening each and every one of them until you find the things you need.
Utilize a strategy when storing. Put items you might need first towards the front of the unit. In a way, this will keep the most needed items always within your reach. You can place heavy goods at the rear, as you will most likely seldom move them. And as with previous tips, always remember to leave some room, so you have a clear road to access everything without obstruction. Even if you have to move some important items away from the entrance.
Using Cheap or Inadequate Packaging Materials
Choose high-quality packing materials like robust bubble wrap to prevent fragile things from shattering during the relocation. Suitable packaging materials will save you from a lot of stress. But you don't have to use absolute premium materials for everything. For example, cover leather sofas or wooden furniture with some blankets and towels you already have. This will shield pricey furniture from dings and dents during the move and stop dust from collecting on upholstered furniture.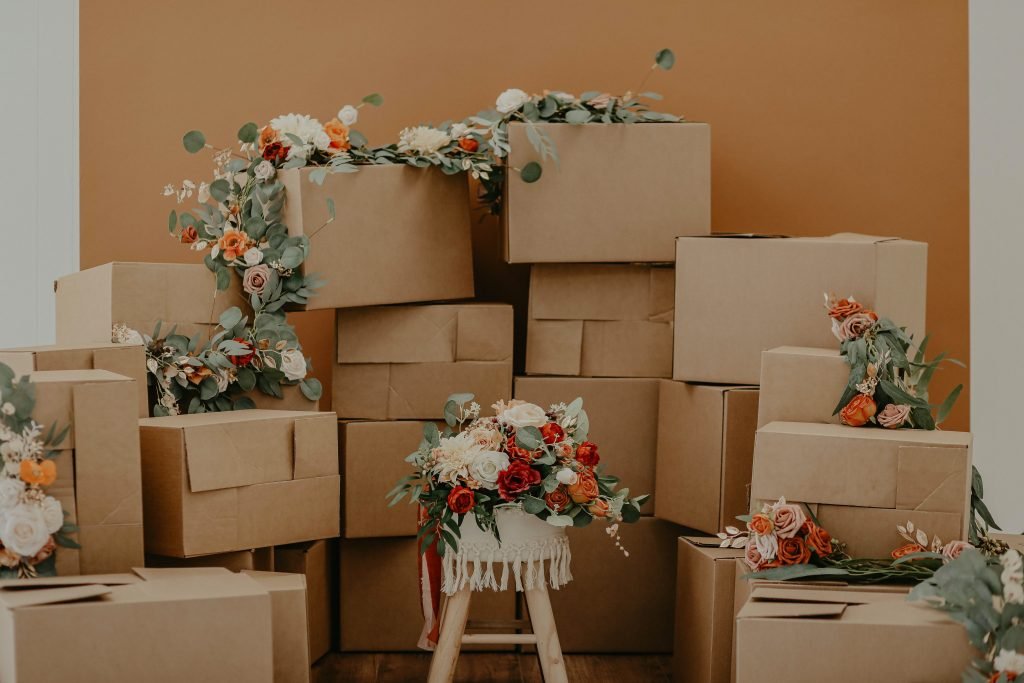 Use moving boxes of superior quality that are more crush-resistant than those you might get at a large box retailer. Use a box that is the proper size for the objects you want to put in them. To make packing and moving more accessible, many storage facilities supply packaging products at reasonable pricing. And always get a few extra ones. There is no need to cram everything in one box so that you can fit as many items as possible.
Choosing the Wrong Size of the Storage Unit
People frequently make the mistake of trying to take on too much when choosing a storage unit. Never assume that larger is better. A sizable unit is not necessary only for the sake of having one. Select one that is most suited for accommodating all of your belongings.
Here's another tip to consider: Rigidly determine what needs to be stored within the unit. This method helps you decide how much room you'll need and ensures you make the right choice when choosing size of storage unit. Keep in mind the number of your belongings when you visit the apartments and bring a picture so you can see the room full up. While you may initially save money by packing more belongings into a smaller self-storage unit than is necessary, in the long term, you run the danger of causing damage to your belongings.
Refusing Insurance Plans of The Storage Unit
You might be thinking that insuring your storage unit would be a waste of money. But just consider the money you would spend if your possessions were damaged if you didn't have any type of insurance for them. There's a reason why insurance of storage units is even a thing. You can never foresee accidents, so spare yourself the trouble and buy insurance for your possessions.
Owners of storage facilities are not responsible for any harm done to your possessions while they are being stored. An insurance plan that protects every item in the self-storage unit is essential to guarantee the security of personal belongings.
Failing to Do Some Research on the Storage Company
You're entrusting your priceless possessions to a storage facility, so before you sign the contract, you should research the facility's reputation. Find out more about the storage firm and the facilities it provides by doing some research and looking at online customer reviews.
Pay close attention to security measures, including restricted gate entry, 24-hour video surveillance, and well-maintained facilities.Try to get images or schedule a tour to assess the facility's condition. According to professionals at fit2movenh.com, asking about extra services like adapting leasing plans, flexible access hours, and labor and packing assistance is something you should feel free to inquire. This will assure you that you're choosing a storage company with excellent customer service and reliability.
Making the Wrong Location Choice
Avoid picking a unit that is too far away. Although it could be less expensive, the money you save on the unit will be spent on gas. To avoid making unnecessary trips merely to get your belongings, find a storage facility close to your house or place of business.
Conclusion: Preventing Common Self-Storage Mistakes People Make
There's no need for you to suffer now that you are aware of some common self-storage mistakes people make! Take a moment before deciding to pay for a unit, compile a few lists, and perhaps draw a tiny blueprint or diagram! You'll get the most out of your storage unit, which will be a terrific investment.