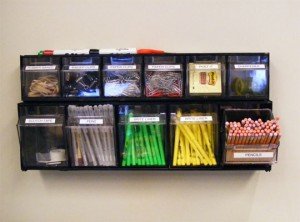 Decluttering your home may seem like a stressful and overwhelming task to undertake. If you have a lot of clutter within your home, you may feel defeated before you have even begun the process of attempting to clean it up. However, decluttering your home doesn't have to be a huge chore that gives you a ton of anxiety. By taking advantage of these creative and fun ideas, you can begin to clear out your house of all of those unwanted items that you have piling up everywhere. Decluttering can provide you with an overall simple and stress-free life without too many things to clean and organize. Be sure to try out these 5 top inventive ideas when planning to make your home clutter-free this season.
Giving Away One Item Per Day
The giving away one item per day method is the perfect way to take your time while decluttering your home. Over the years, you may have accumulated a lot of items that you simply have no use for anymore. Getting rid of all of these items all at once can take a great deal of time and may be very stressful. Instead, opt to use this inventive method of finding one item in your home every day that you will give away. In just one years time, you are guaranteed to have a much more organized home without all of those items that you simply didn't need anymore.
A Box in Each Room
Going around from room to room and moving clutter can be time consuming. To make the most out of your time and to clear away all of those unwanted items, choose to place a large empty box in each room of your home. While spending time in that room, you may find things that you do not want or have a need for. Simply put the item in the box and keep adding things day by day until it is full.
Enlisting Your Children's Help
Your children may have a different perspective on your home than you do. What you think may be useful may seem like a waste of space to your children. Have the kids go around the home to find unwanted items that you may have missed previously.
Shed Storage
You and your family members may also choose to store away things that you are not currently using, but may have a use for in the future. This will free up room in your home without getting rid of your things forever. By purchasing some of the best sheds on the market, you will have extra space in your new building for storage.
Making a List
Decluttering your home can be as simple as making a list and sticking to it. Start your list with the areas of your home that will be the easiest to declutter. When you're done with that room, simply stop and move on to the next one. Be sure to list various areas of each room on the list so that you do not miss anything during the process, such as drawers, closets and under the bed.
With a clutter-free home, you are able to live a simpler life in a more attractive and spacious household. Now that you know where to begin, it's time to start decluttering your home today.