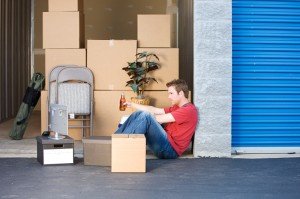 Unfortunately, homeowners with attached garages often relegate the garage to a storage area, packing it full of junk and clutter and rendering it unusable. If you're the owner of a home with a garage, it may be time to clean it out so that you can use it to store your vehicles and belongings.
Store Children's Toys Safely
As a parent, you spend quite a bit of money each year on children's toys. Outdoor climbing and riding toys, skateboards, basketballs and soccer balls, and bicycles all last longer when they're cared for carefully. When stored outside, these types of toys can be damaged by lawn and garden chemicals or weather, and the run the risk of being stolen or run over. Store these expensive items in your garage so that they will last as long as possible.
Extend the Life of Sporting Equipment
Baseballs and bats, jerseys, uniforms, and more tend to pile up when you or your child is involved in a team sport. If you don't have room for these items in your home, don't resort to storing them in your vehicle or outdoors where they may be damaged or stolen. Instead, set aside an organized storage area in your garage for them, so that they can be well taken care of during the off-season, and found easily during sports seasons. Your family will appreciate being able to find their sports gear with ease, and you'll enjoy not having it cluttering up your hall or entryway.
Park Your Vehicles
While it's tempting to park your family vehicles in the driveway or on the street, if you have a garage, it makes sense to use it for its intended purpose. A garage helps you to keep your vehicle safe from acid rain, parking lot dings, or street accidents. When you store your vehicle safely in the garage, you're extending its life and increasing its resale value. In addition, your San Diego garage door can be locked, keeping your vehicle protected from thieves or vandals.
Lawn and Garden Equipment
Lawn maintenance tools, your lawn mower, a weed trimmer, and more can be stored in your garage. Storing these expensive tools safely in the garage helps keep them from being damaged by the weather, vandalized, or stolen. Protect your investments by locking expensive tools in your garage when they aren't being used.